Digicom Electronics Awarded ITAR Certification - EMS Can Contract to Manufacture Defense-related Projects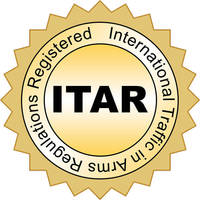 Digicom Electronics, Inc., a technology and quality driven electronics manufacturing services company, announces that it has received International Traffic in Arms Regulations (ITAR) certification. ITAR is a set of United States government regulations that control the export and import of defense-related articles and services on the United States munitions list. This certification enables Digicom to manufacture products and take on projects that are marked to be under ITAR control.



"Our attention to quality and detail and our ability to handle low volume, high end products has enabled us to prototype and manufacture many military, aerospace, and government-related projects," explained Mo Ohady, general manager, Digicom Electronics. "Receiving ITAR certification expands the base of projects we can accept and gives more flexibility to our customers whose products we are already producing and who now have projects that require ITAR certification."



Digicom is also certified for ISO 9001:2008, ISO 13485:2003 medical devices quality, and quality system regulation 21 CFR 820. Products are manufactured in Digicom's new state-of-the-art facility in Oakland, California. Digicom will be exhibiting at the Design-2-Part Show in Santa Clara, CA on May 21-22 in booth #407. For more information or to schedule an appointment, contact Digicom at +1 510-639-7003, email info@digicom.org, or visit our website at www.digicom.org.



More from Electrical Equipment & Systems