Diamond Technologies a Value-Added Distributor and Partner of connectBlue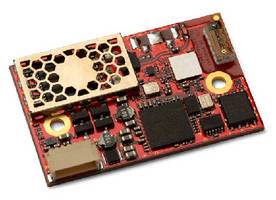 Diamond Technologies Inc. offers the entire connectBlue(TM) product line in addition to design and development services for connectBlue(TM) modules. We can assist you with your wireless project from the initial design all the way to implementation.

Based on Bluetooth technology, Wireless LAN (WLAN) and IEE 802.15.4 / ZigBee, connectBlue(TM) provides fast and reliable embedded and gateway ready-to-use wireless solutions. These solutions allow you to connect to and embed wireless networking into your products or system. Our solutions are utilized and meet the requirements of many industries and applications, including Medical, Industrial and Commercial.

Diamond Technologies proudly announces that connectBlue(TM) has recently introduced several new lines of products, including the following:

OWS451 - This is the newest Dual Band 802.11 A, B, G and N Module. The Module has extended ranges, higher throughput speeds and Enterprise level security.

OBS414, OBS411 and OBS433 - These are the newest Industrial Bluetooth releases. The OBS433 has extended Data Ranges of up to 1km, and has connectivity for up to 7 slaves. The OBS411 & OBS414 have I-Phone, I-Pad and Android connectivity available.
Let the experts at Diamond Technologies assist you with all your wireless connectivity needs. We provide leading products, ideas, and solutions for Data Collection, Industrial Networking, and Connectivity. Contact us via email at info@diamondt.com or toll-free at 866-837-1931.

More from Computer Hardware & Peripherals