DeWAL Industries Introduces a Line of Silicone-Free Adhesive Tapes for Aerospace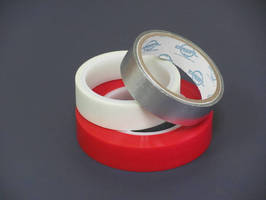 DeWAL Industries introduces a new line of High Temperature, Silicone-free adhesive tapes for the Aerospace Composite Industry.  The tapes are ideal for low out-gassing applications as they pass



ASTM-E595-07 outgassing and are the clear option when silicone contamination is of concern. The trio includes a woven glass tape DW379, a foil/glass laminate tape DW417 and a red polyester tape DW915 offered in a 1 mil and a 2 mil version.  These tapes are also used in the Automotive and Industrial sectors.