Dentech Incorporated adds Wire EDM Capabilities to Its Machining Capacity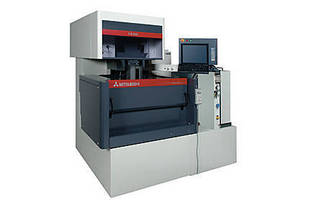 DenTech Incorporated, located in Brownstown, PA, is excited about their new capabilities to their shop by adding Wire EDM (electrical Discharge Machining). The Mitsubishi Submersible FA10S Wire EDM is a machine capable of producing high precision components, intricate shapes on punches and dies, prototype parts, die repairs or parts using exotic materials. Its capacity is 10" x 14" x 8.60" with Auto-Threading capability. This enables us to make parts at a very high speed with outstanding accuracy. Because of the precision and high-speed of wire EDM machines, manufacturers are increasingly discovering that many parts can be more economically produced with wire EDM, rather than with conventional machining.

About Us:

DenTech was formed in 1976 in Lancaster County, PA, an area with a wide and enduring reputation for exceptional craftsmanship and a strong work ethic. Built on a foundation of design, machining and fabrication expertise, DenTech has expanded over the past 30+ years by adding to their capabilities and skilled work force.

DenTech, strategically positioned for continued growth and innovation, is a trusted one-stop source for custom industrial solutions. Our continued goal is in solving customer challenges and designs though innovation and craftsmanship at work. For more information, please visit our website www.dentech-usa.com or call 1-800.800.2719.


More from HVAC