Dentech adds a New Hydraulic Press Brake for Additional Fabrication, Bending, and Forming Capabilities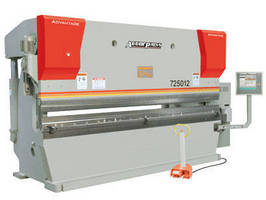 Dentech Incorporated in Brownstown, Pa adds to its Metal Fabrication capabilities.  The Accurpress Press Brake is well known as the best brake on the market to serve all your bending and forming requirements.  The Accurpress offers repeat accuracies of +/- 0.001" tailored to sheet metal and fabrication applications for precision accuracy. Combine this superior selection with our vast range of machine options and we will develop a solution perfectly engineered to your applications.



Our custom metal and sheet metal fabricating capabilities include CNC Plasma Cutting, Welding, Brazing, Shearing, Bending and Forming.  We also provide in-house machining with manual & CNC milling and turning, Wire EDM services, Prototype development for short and long production runs.



Our capabilities include design and build solutions to virtually any production need: conveyors, carts, hoppers, mezzanines, storage racks, duct work fittings, exhaust hoods, machine guards, laser and plasma cutting downdraft tables, structural steel, food grade applications, custom weld fixtures.  Our field installation capabilities include rigging, millwrighting, on-site welding & repair and Machinery relocation. 



Our design team uses SolidWorks software to manufacture to exacting specifications. 



More from Explosives, Armaments, and Weaponry