Demand for New Child Resistant Auto Additives Closure Drives BERICAP Production to North America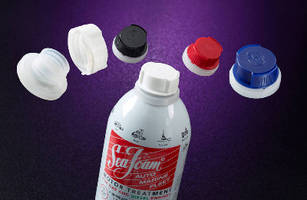 Toronto, Canada - Aided in part by gasoline prices hovering around $4 per gallon, the quest for cleaner, better performing engines puts millions of containers bearing automotive additives into more and more homeowner garages as well as fleet facilities throughout North America. A specially designed BERICAP Child Resistant container cap, the VUN CR AF closure, is catching on fast among additive manufacturers, prompting a shift in production from Germany to Canada at the BERICAP North America facility in Burlington, Ontario.

"Production of the VUN CR AF closure has been in full swing since early this year," reports Peter Godins, Industrial Sales Manager for BERICAP North America. "Our 16-cavity dedicated equipment is turning out more than a quarter-million caps per day. We still have open capacity, as well as room for additional equipment."

Child resistance is a crucial issue for closures on products such as these, Godins emphasizes, where containers frequently may be accessible to curious youngsters. "BERICAP's Research & Development group perfected this two-piece Child Resistant screw cap closure, which is specially designed to fit securely on aerosol containers developed for use in this industry."

Faster turnaround with 'local' dedicated production

"Since moving VUN CR AF production to Burlington, we've been able to cut our order response time by about 70 percent," Godins asserts.

That's been a big plus for Sea Foam® Sales Company, an auto additive manufacturer headquartered in Eden Prairie, MN. First to employ the new VUN CR AF with a new additives container, the initial transcontinental supply line occasionally was cause for concern. "Those issues have now been totally corrected," happily reports Phil Fandrei, Vice President - Sea Foam Sales.

"Dedicated production and closer proximity of supply enable us to address rapidly growing demand throughout the marketplace," Godins adds, noting that several auto additive manufacturers have indicated interest in child resistant VUN CR AF applications.

Collaborative effort pays as package helps boost sales, eliminate leakage

BERICAP worked closely with Sea Foam's can supplier, DS Containers of Batavia, Illinois, to precisely mate the 24 mm diameter - 12 mm high cap with a new can being provided for products in the Sea Foam additive line.

"The new cap snaps on much more securely than a previous, non-child resistant closure," Godins said. "It also requires less material, resulting in a lower carbon footprint." The top of the two-piece cap is High Density Polyethylene (HDPE) and the lower part is Low Density Polyethylene (LDPE).

"We've found this to be an excellent cap," Fandrei attests. "Not only does the VUN CR AF meet Federal regulations for child resistance, it has stopped the leakage problems we had with our previous container altogether."

BERICAP specialists also worked closely with Sea Foam's product packagers for two reasons. One was to ensure a rapid, smooth transition of filling/closing lines to the new cap. Secondly, it was in order to move new packaging into the marketplace quickly.

Contemporary containers featuring the VUN CR AF closure for two products - Sea Foam® Motor Treatment and Sea Foam® Trans Tune - hit the shelves in early 2010. "Even during this recession, sales were up significantly in 2010 and we're up again so far this year," Fandrei asserts.

BERICAP GmbH & Co. KG is a leading global supplier of plastic closures, with annual sales of nearly $750 million and 20 manufacturing facilities in 18 countries. The company produces 45 billion plastic closures per year for a wide range of consumer packaged goods, commercial and industrial products. Find additional details on BERICAP and its products at www.bericap.com.

For more information, contact Bob Wolff at The Drucker Group - (224) 532-1808.

More from Fluid & Gas Flow Equipment