DCC (Distillable Chemistry Cleaner) New Generation Precision Vapor Degreasing Systems by Stoelting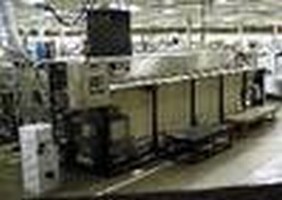 Stoelting's DCC (Distillable Chemistry Cleaner) precision vapor degreasing systems incorporate state-of-the-art technology to meet industry's demands for spot free cleaning and environmental/worker safety. Designed for precision cleaning applications where aqueous cleaning is not a viable alternative, these systems offer the cleaning/drying advantages of conventional vapor degreasing, while meeting current and anticipated regulatory requirements. In addition, DCC systems are the simplest cleaning systems to install and operate, utilizing minimized floor space and utility requirements. DCC systems offer relatively low cost operation due to efficient containment of cleaning fluid.

Established in 1905, Stoelting, headquartered in Kiel, Wisconsin, designs and manufactures a complete line of parts cleaning equipment, offering a variety of configurations to meet your specific washing needs. All systems are constructed for long life and dependability. Sales and service operations are located throughout the United States, Europe, South America, Asia and Canada. For additional company or product information, visit our website: www.stoelting.com, call us at 800-545-0061, or see up at IMTS in booth #4460.

Related