CWS Weather Stations Support DNP3 Interface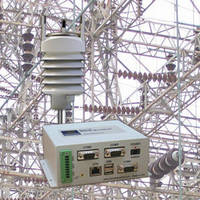 Columbia Weather Systems offers DNP3 ethernet communication to interface CWS weather stations with process automation systems such as those used primarily in electric and water utilities. The mechanism is the Weather MicroServer, offering additional features including internet capability, optional sensors and monitoring options such as the Weather Display. The Weather MicroServer also supports SCADA, DCS and numerous industrial communication protocols. PLC connection is available also with 4-20 mA signal communication.



CWS offers a range of multi-parameter weather station models with all-in-one sensor modules, as well as modular systems with individual sensor options. 



Located in Hillsboro, Ore., Columbia Weather Systems manufactures professional weather monitoring equipment for industry and government agencies worldwide.



More from Controls & Controllers