Crimsafe...The Ultimate Pet Screen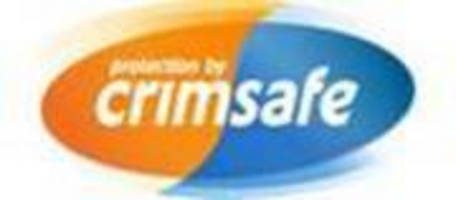 Crimsafe keeps pets indoors and insects outdoors

Lakeland, FL - Crimsafe, the leading manufacturer of high strength stainless steel storm and security screen products for windows and doors, is promoting yet another benefit of its security screens to home-owners seeking an aesthetically pleasing solution to torn screens, destroyed by their cats and dogs.

A dog trying to get outdoors will often try to break through a screen that affords a view, and smell, of what's outside. Normal insect screens on doors and patio enclosures are no match for a large animal running at full speed, or clawing to get out. Cats frequently destroy window and door screens by using their sharp claws to rip their way to freedom.

There are a number of "pet screens" available in the market place, but these screens are typically made from weaved fiberglass strands or extruded vinyl. While these screens are stronger than regular insect screens, they are still, far too often, compromised by large dogs and persistent cats anxious to break free. In some cases, pet screen have a smaller open surface area, reducing air flow and visibility through the door or window.

Crimsafe is not like any other pet screen available on today's market. Made of 304 grade, high tensile, stainless steel security wire, Crimsafe will eliminate torn screens and lost pets. As a result of the high tensile strength and elongation properties imparted by the mesh, Crimsafe screens can be woven to exacting standards, producing a weave that offers the same great visibility and air flow you get from a standard insect screen. The Crimsafe difference is in the mesh and the way it is secured within the beautiful aluminum frame. Crimsafe has been independently tested against cutting by a knife (so cat claws are no problem) and sudden impact using a 9 pound missile shot from a cannon at 50 feet per second. It can withstand the impact of a hard object such as a baseball, or even a baseball bat, hitting the screen at 150 mph.

What makes these screens so strong? Crimsafe's patented Screw Clamp design prevents the screen from being pulled out of the frame. When a concentrated force is applied to the screens, Crimsafe's® tamper-resistant stainless steel screws and its patented screw clamp(TM), with its hooking feature create a vice-like grip on the mesh, preventing it from being pulled out of the frame. So, if you're tired of trying to find a "permanent" solution to torn screens and missing or lose pets, Crimsafe is the solution. And, we almost forgot to mention that these same great features that will keep your pets safely inside will also keep unwanted intruders out...keeping your whole family safe and secure.


More from Test & Measurement