CPPS™ Holds the Corner Board in Place While Your Product is Packed for Shipment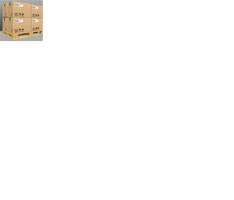 Save time, resources, and improve safety functions with CPPS™. Our patented and Trademarked system utilizes an ear flap to hold the Corner Board in place while your full product is packed for shipment. Best of all, it comes with your Corner Board purchase.
Give us a call today at 937.444.2518 to learn how CPPS™ (Corner Protection Perforation System) can improve your shipping and packaging needs.
NAL Company
P.O. Box 14
Mount, Orab OH 45154
Phone: 937-444-2518
url: http://www.nalcompany.com
Contact:
ANDY LEIBREICH
Vice President/GM
email: info@nalcompany.com
More from Machinery & Machining Tools