Contract Manufacturer Vinyl Technology to Install Eton System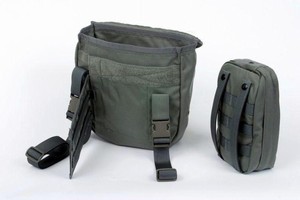 ALPHARETTA, GA - August 8, 2007 - Eton Systems, the world's leading provider of unit production systems (UPS) for the sewn-products industries, announces that Vinyl Technology, Inc., a military and commercial contract manufacturer, will implement the Eton materials handling and factory floor data collection system in its Monrovia, California (USA) manufacturing facility in the fourth quarter of this year. The three line, 54-workstation installation will be used initially to produce a large military subcontract that the company was recently awarded for U.S. Army carrying cases.

Vinyl Technology Inc. is a leading contract manufacturer of custom made plastic and industrial fabric products for use in military, space program, medical, extreme sports and recreation applications. The company's client list includes the U.S. Department of Defense, General Electric, NASA, Siemens, TRW, Westinghouse, and numerous small businesses, multi-national corporations, and branches of the U.S. military. In addition to an extensive heat-sealing operation, the company offers sewing, printing, cutting, ultra sonic welding and engineering services. Its inventory of more than 100 industrial sewing machines includes heavy-duty equipment for cargo straps and leather applications, light-duty equipment for parachute fabrics and insulation blankets, computer programmable machines for specialty programs, and virtually everything in-between.

"Eton is a key component of our aggressive modernization initiative", noted Dan Mollura, president and member of the company's second-generation family ownership. "We see it as a good fit for our operation because of the wide variety of products that we produce. Eliminating material handling time and costs will make bulky items easier to handle and drive greater efficiency across our entire sewing operation. By removing a significant amount of work-in-process inventory from our sewing floor, it will enable us to dramatically cut our throughput time and reduce our cost of manufacturing. We see Eton not only as a means of updating equipment, but as an opportunity to upgrade our ability to compete in the highly competitive contract manufacturing market."

Rick Ludolph, President
Productive Solutions LLC
Phone: 770-321-9842
Web: www.productivesol.com
for Eton Systems Inc.

More from Materials