Connectors provide power indication via color LED.
Press Release Summary: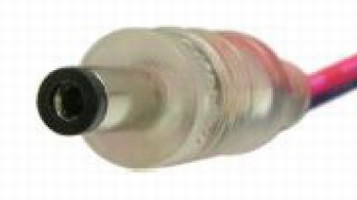 CA-1610-3FLQ Male Plug, CA-1510-3FLQ Female Jack, and CA-1615-06LQ Test Light/6 in. Extender illuminated power connectors feature built-in LED for troubleshooting of CCTV and access control products. Blue light indicates correct polarity DC, red indicates incorrect polarity DC, and purple indicates AC power. Operating in 5-30 Vac/Vdc range, devices have illumination that glows from all directions to indicate voltage.
---
Original Press Release:

SECO-LARM Introduces 3 New Illuminated Power Connectors



IRVINE, CALIF., September 20, 2007 - SECO-LARM is now shipping Illuminated Power Connectors to simplify installation and help in troubleshooting of CCTV, Access Control and Security Systems. There are 3 models:

o CA-1610-3FLQ - Male Plug
o CA-1510-3FLQ - Female Jack
o CA-1615-06LQ - Test Light / 6" Extender

All three have a built-in LED, which simplifies the installation and helps in the troubleshooting of CCTV and Access control products (including CCTV cameras, maglocks, door strikes, etc). The LED lights up when it is connected to power. There are 3 color indicators. Blue: Correct polarity DC, Red: incorrect polarity DC, Purple: AC power. LED remains on while power is connected and shines brighter as voltage increases.

Additional outstanding features include:

o Simplifies installations of any CCTV, Access control, or any security application.
o Eases troubleshooting, check at a glance if there is power.
o Check for low voltage AC/DC before connecting your device.
Correct DC - Blue
Incorrect DC - Red
AC Voltage - Purple
o Safety: Illumination glows from all directions to indicate voltage.
o Saves Money and Time: Test power before connecting equipment.
o 5 ~ 30 VAC/VDC Range.
o LED shines brighter as voltage increases.
o Patent Pending (USA and Int'l)

The new Illuminated Power Connectors are just some of SECO-LARM's wide selection of alarms and accessories for the security and electronics industries. For more information about these products or any of SECO-LARM's full line of residential and commercial security systems and accessories, or to request our latest catalog, please contact the SECO-LARM Sales Department (949) 261-2999 (California), fax (949) 261-7326 or (800) 662-0800, or visit us on the Web at seco-larm.com.

Photos are available here:
http://seco-larm.com/PRESS/CA15103FLQ.jpg
http://seco-larm.com/PRESS/CA16103FLQ.jpg
http://seco-larm.com/PRESS/CA161506LQ.jpg

SECO-LARM® SALES DEPARTMENT
(800) 662-0800
(949) 261-2999
Fax: (949) 261-7326v
e-mail: info@seco-larm.com
website: www.seco-larm.com