Concerned About Access Reader Security and Encryption?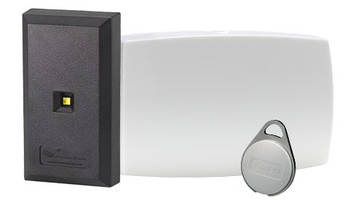 DMP 734 Series Now Support OSDP Readers
SPRINGFIELD, MO — February 25, 2020 - When your customers require OSDP for their next install, you'll be ready. DMP is pleased to announce that all 734 Series access control modules now support both Wiegand and OSDP readers.
"What this means to you is that someone can't come in and plug in a laptop or any other device and intercept the communication between the reader and the 734 module," says Justin Norris, product manager of Access Control. "With OSDP support, our 734, 734N and 734N-POE modules are one of the most secure access control modules available."
What is OSDP?
OSDP stands for Open Supervised Device Protocol — it was developed by the Security Industry Association in 2011 and is now widely considered the gold standard for access control installations. For increased security, OSDP supports high-end 128-bit AES encryption to more effectively prevent the interception of data between modules and readers. 
In addition to the selection of Wiegand card readers, all of the Farpointe readers that DMP offers are fully tested and compatible with our OSDP‑capable modules. Using Farpointe's Delta Series OSDP readers, you're able to take advantage of the OSDP protocol along with the MIFARE DESFire credential and the higher security that comes with them.
To connect to compatible OSDP readers, DMP access control modules use RS-485, which provides bidirectional two-way communication to acknowledge messages between the reader and module. Also, with standard wiring, it extends the range of data transmission. With the proper RS-485 cable, the range can expand even more, up to 4,000 feet. 
Financial and government customers were the first to express interest in DMP developing a product that transmits data using OSDP protocol. As the demand for OSDP expands to other applications, Norris added, "DMP along with Farpointe are in a unique position to meet demand by serving customers better."
16-Character Customizable Secure Key
Namely, only DMP allows customers to create their own alphanumeric secure keys with up to 16 characters. This customized secure key permanently bonds OSDP readers to modules, further protecting access control systems against tampering and reader swapping. In the field, it also gives customers greater flexibility, Norris added.
"Since DMP's modules allow users to create their own secure key, this means you can swap out modules as needed without having to swap out the reader and still be able to connect encrypted."
No Price Increase
This new addition of OSDP support to the 734 Series will not increase module pricing. Plus, with OSDP, you can easily convert to the new readers and 734s using the existing Wiegand wiring that's already in your installation. This means you're able to save time and labor and have the confidence and peace of mind knowing your customers' access control systems are the highest security available today.
About DMP: DMP is a privately held, independent manufacturer of innovative intrusion, fire, access control, network and cellular communication products designed, engineered, and manufactured in Springfield, Mo., using U.S. and global components. DMP is the recognized leader in alarm communication over data networks, with products that are available through professional electronic security companies. For more information, contact Mark Hillenburg at [email protected] or visit DMP.com.