Complete Light Pipe System Includes LEDs, Drivers, Light Pipe, and Cables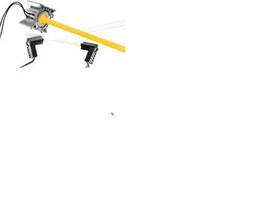 HARRISBURG, Pa. - Dec. 5th, 2008 - New LED light pipe assemblies from Tyco Electronics provide a convenient and easy-to-use way to achieve accent lighting. With versions for both low- and high-intensity LEDs, the system uses a linear LED light source and a proprietary large-core optical fiber to project light the length of the light pipe. An integrated reflector in the light pipe allows light to be directionally emitted along the length of the light pipe. Potential applications include accent lighting in commercial buildings, appliances, rail, motor vehicles, marine, and commercial aircraft.

The low-intensity light engine assembly includes both the ½ watt LED and an integrated DC driver and does not require any additional heat sink or forced air cooling.

The high-intensity light socket assemblies accept industry-standard starboard-style 1 to 5 watt LEDs commercially available from a number of vendors in many colors. The assembly includes a heat sink that to addresses the thermal issues of using high-power LEDs.

The light pipes, available in diameters of 5 mm and 10 mm and lengths up to 78 inches (2 meters), are made of optical-grade acrylic. Light pipe slots allow the assembly's reflector strip to be oriented in four different positions for directional lighting flexibility.

For more information on Tyco Electronics' LED light pipe assemblies, contact Tyco Electronics' product information center at 800-522-6752, or send email to newproducts@tycoelectronics.com.

More from Architectural & Civil Engineering Products