Cole-Parmer Exhibits at PITTCON® Conference & Expo 2011 in Atlanta, Georgia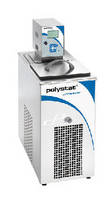 View the latest technologies at booth #835 in the Georgia World Congress Center

Vernon Hills, Ill., -Cole-Parmer, an exhibitor at the PITTCON Conference on March 13-March 18, will showcase a selection of both new products and returning favorites.

Get the first look at the new Masterflex® L/S® Precision Variable-Speed Console Drive with an easy-to-read digital display in an economical format ideal for metering applications. Other featured new items include Cole-Parmer® Polystat® Cooling/Heating Circulating Baths with excellent heat load removal across a range of operating temperatures. The picoSpin(TM) Benchtop NMR Spectrometer, the world's first miniature NMR spectrometer, is affordable and compact enough for any lab. Plus, try out the latest series of Oakton® pH Meters for laboratory research. Also, for the first time, the Salvis® Vacucenter® Oven, with microprocessor-controlled temperature regulation and jacket heating system, will be on display.

While visiting booth #835, attendees can speak with technical experts in the Cole-Parmer Resource Center. These experts will be on hand to respond to questions and help with product selection. Additionally, visitors may register for a chance to win an Xbox 360® Console Kinect(TM) Bundle as well as pick up a free gift.

For more information, call 800-323-4340 or visit ColeParmer.com/8317.

Cole-Parmer has been a leading global source of laboratory and industrial fluid handling products, instrumentation, equipment, and supplies since 1955. Our product lines, including popular brand names such as Masterflex®, Oakton®, and more, are sold through company-owned customer channel outlets and a strong network of international dealers. We also feature an ISO-17025-accredited metrology lab for instrument calibration and repair. Cole-Parmer responds with excellence to customer needs, and offers application expertise and technical support. For more information, contact Cole-Parmer, 625 East Bunker Court, Vernon Hills, IL 60061. In the U.S., call 800-323-4340. International customers, call 847-549-7600. Visit us at coleparmer.com.

More from Optics & Photonics