Clear Liquid Adhesive minimizes shattering.
Press Release Summary: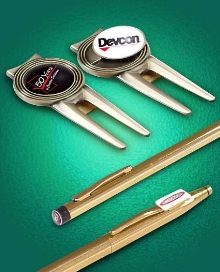 Safety Clear Coat(TM) seals and protects glass, metal, ceramics, wood, phenolics, composites, fabrics, and concrete against impact and wear. Self-leveling, UV-stable product is water-clear, maintains clarity over time, provides tensile elongation of 150%, and has no VOC emissions. Epoxy formulation features mixed viscosity of 3,500 cps, working time of 30-40 min, and functional cure time of 8-10 hr. After 24 hr, adhesive provides hardness of 55 Shore D.
---
Original Press Release:

Safety Clear Coat(TM) Seals and Protects, Minimizes Shattering


DANVERS, MA - Devcon's new Safety Clear Coat(TM) seals and protects glass, metal, ceramics, wood, phenolics, composites, fabrics, and concrete against impact and wear in a variety of OEM applications. This self-leveling liquid adhesive is water-clear, maintains its clarity over time, and provides superior flexibility (tensile elongation 150%) and UV stability. It can also be used to form a transparent protective barrier that can minimize shattering of delicate or fragile items.

Safety Clear Coat is a 100% solids, 1:1 epoxy formulation with no VOC emissions. It has a mixed viscosity of 3500 cps, a working time of 30-40 minutes, and a functional cure time of 8-10 hours. After 24 hours the adhesive provides a tensile lap shear strength of 1200 psi (per ASTM D1002 on grit-blasted steel), a peel strength of 50 pli, an impact resistance of 15 ft-lb/in.2, and a hardness of 55 Shore D. It offers excellent resistance to hydrocarbons and withstands service temperatures from -40° to 175° F (dry).

A pioneer in adhesive technology, Devcon offers the most technically advanced epoxies in a wide range of viscosities, working times, and cure times for virtually any application. Through its network of application specialists and distributors, Devcon reviews customer applications, evaluates bond performance requirements and process considerations, recommends the best adhesive, and even supervises the testing of bonded assemblies. For highly specialized requirements, Devcon engineers will work with OEMs to formulate custom adhesives.

For more information, contact: David Bongiorni, Market Development Manager, Devcon, 30 Endicott Street, Danvers, MA 01923, Toll-Free: 1-800-933-8266, TEL: (978) 777-1100, FAX: (978) 774-0516, oeminfo@devcon.com, http://www.devcon.com/73

Related