Cincinnati and Grand Rapids See Green from RFID-enabled Recycling and Waste Collection Operations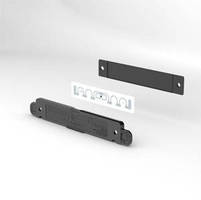 (UPM RFID, Tampere) - UPM RFID and Cascade Engineering have helped the cities of Cincinnati, OH, and Grand Rapids, MI, turn trash into cash, using RFID technology to optimize critical waste management processes and generate cost savings. The two municipalities are combating the problem of growing waste volumes by motivating citizen behavioral change with incentive-based recycling programs and pay-as-you-throw pricing.

Cascade Engineering's RFID system for the waste management industry consists of three components: two-wheeled recycling and trash containers mounted with RFID xtreme tags(TM) from Xtreme RFID, an on-board truck data collection system with RFID readers and antennas from Capturit(TM) mounted in the hopper and an industrial PC with optional screen and GPS and GSM transceiver placed in the cab, and back office software.

The RFID system is built to withstand heavy usage. The company's xtreme tags(TM), which are powered by UPM ShortDipole(TM) high performance UHF inlays from UPM RFID, snap securely in place below trash cart lids, are guaranteed to last 10 years and perform in extreme temperatures and weather conditions. The truck system withstands continual impact and daily usage. When sanitation crews collect consumers' garbage and recycling, the truck's RFID readers and antennas capture tag data, recording the time and GPS coordinates as well as weight of the pickup. Meanwhile, drivers can record missed pickups using the onboard computer. That information can be used to automate data collection and billing, while also providing municipalities with powerful insights they can use to enhance service, from answering customer queries about pickups to fine-tuning driving routes.

"We look to partner with best in class companies who share a passion for sustainability and innovation. UPM RFID is the right partner to help us positively impact the environment by reducing the amount of waste going to landfills and a vehicle that allows us to help our customers achieve their waste diversion goals", says Mike Lewis, Business Unit Manager, Xtreme RFID.

In Cincinnati, the implementation of RFID-based recycling system has increased citizen recycling participation from 40 to 79% to 18,000 tons, and grown recycling volumes by 49% during years 2009-2011, saving $930,000 in waste disposal and labor costs. The city of Grand Rapids is now extending RFID technology to waste collection, implementing usage-based pricing for the city's 60,000 residents and using GPS and RFID data to plan sanitation crew driving routes for optimal operational and fuel efficiency.

For further information, please contact:

Mr Jan Svoboda, Sales and Marketing Director, Americas, UPM RFID, tel. +1 805 312 4679

Mr Mike Lewis, Business Unit Leader, Xtreme RFID, tel. +1 616 975 4846

About UPM RFID

UPM RFID, part of UPM's Engineered Materials business group, is the world's number one producer of HF, NFC and UHF radio frequency identification (RFID) tags and inlays. UPM RFID has a global service network consisting of factories in China and in the United States and a broad network of sales offices worldwide. The UPM Group employs around 24,000 people and it has production plants in 16 countries. UPM's annual sales exceed EUR 10 billion. UPM's shares are listed on the Helsinki Stock Exchange. On December 2011 UPM reached an agreement with SMARTRAC N.V. whereby UPM will sell its RFID business to SMARTRAC. The deal is expected to be closed during the Q1/2012. Further information is available at www.upmrfid.com.

About Cascade Engineering

Xtreme RFID is a division of Cascade Engineering. Cascade Engineering headquartered in Grand Rapids, Michigan is a manufacturer and marketer comprised of fourteen strategic business units serving a wide variety of markets including automotive, commercial truck & bus, solid waste & recycling, furniture, material handling, consumer products, renewable energy and consulting services. With a core competency in large scale plastic injection molding Cascade Engineering is a global company with 1,200 employees located in 10 facilities throughout North America and Europe. As one of the largest certified "B" corporations in the world Cascade Engineering is a nationally recognized proponent of sustainable business practices that emphasize the key role business can play in building financial, social and environmental capital. For more information, visit the company's website at www.cascadeng.com and www.xtremerfid.com.

More from Software