Champion lx Series 13 Seer Split System Air Conditioners Optimized for Northern U.S.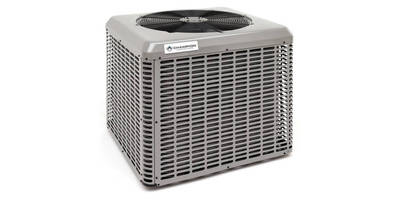 MILWAUKEE – Champion LX Series 13 SEER TF3 air conditioners from Johnson Controls are optimized for the northern regions of the United States in compliance with the U.S. Department of Energy's regional efficiency standards.



The units feature specially designed coils that employ copper tubing and aluminum fins to ensure effective airflow and refrigerant circulation for optimal heat transfer. Available in 1.5- to 5-ton models, TF3 units offer industry-leading value that incorporates tested components and these contractor-pleasing features:



Easy access to commonly serviced items

Sturdy fan guard

Smooth edges that allow for easier handling

Compact footprint for easy hand trucking and placement on site

Cabinet exterior with long-lasting power-coat paint that withstands harsh winters



Champion LX split air-conditioning systems are proven in field trials and Champion's five-year accelerated testing. They are designed, engineered and assembled in the United States and come with standard Champion 10-year compressor and 10-year parts limited warranties.



For more information, visit



www.championhomecomfort.com/lxseries.





More from Architectural & Civil Engineering Products