Champion Aerospace Recalls All 4300 and 4700 Series Slick Magneto Distributor Gears with Copper Electrodes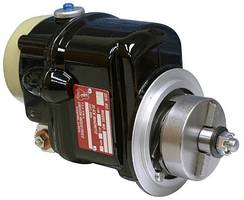 SAN DIEGO, Dec. 3, 2018 /PRNewswire/ -- On November 12, 2018, Champion Aerospace released a revised version of Slick Service Bulletin SB1-15 (entitled SB1-15A) recalling all 4300 and 4700 series Slick magneto distributor gears it manufactured with copper electrodes over eight years from September 26, 2008, through September 1, 2016. Champion identified a condition in distributor gears causing loosening of the copper electrode.
The release comes just 11 days after the deposition of Champion's President was taken in a product liability lawsuit alleging that a defective distributor gear in a Champion Slick 4370 magneto caused a 2015 crash that killed two men. The consolidated lawsuits are pending in State Court in San Diego County under the master case entitled Carolyn Sarrisin, et al. v. Volar Corporation, et al., Case No. 37-2016-00019527-CU-PO-CTL. Attorney Craig McClellan represents the wife of the flight instructor, Robert Sarrisin, and Attorney Robert Vaage represents heirs of the student pilot, Jeffrey Johnson, who were both killed in the crash.
The original release of the service bulletin (entitled SB1-15) on July 2, 2015, was limited to only those 4300 and 4700 Series Slick magneto distributor gears manufactured from November 1, 2013, through July 10, 2014. Champion had received reports of alleged defective magnetos with loose distributor gear electrodes that fell outside the 2015 service bulletin serial number range before the bulletin was issued. Champion ultimately changed the distributor gear electrode from copper to Monel in August 2016 but did not issue a new service bulletin until November 2018.
Although there is evidence that loose copper electrodes in these distributor gears can cause a loss of engine power, Champion has not warned the public of that risk. Attorneys Vaage and McClellan urge owners, mechanics, distributors and aviation parts stores to review the revised service bulletin and check their engines and inventory.
CONTACT: Robert Vaage, 619-739-4040
More from Machinery & Machining Tools