CEL and LITEC Announce a Partnership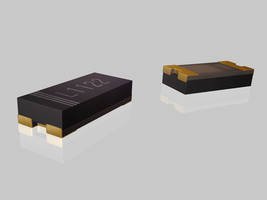 Santa Clara – November 20, 2019 – California Eastern Laboratories (CEL) and LITEC Corporation announce a partnership allowing CEL to exclusively promote and sell LITEC's RF PIN diode products in the Americas, Israel and India. CEL has a 60+ year history of marketing RF components to those territories.
LITEC PIN diodes have been designed into most of the commercial radio systems in Japan used in ambulances, fire trucks, and police cars. CEL will now provide local design support and bring these high-quality products to customers in the aforementioned territories outside Japan. This new agreement perfectly fits with CEL's long history of marketing high-quality RF components manufactured in Japan.
"CEL's new agreement with LITEC is very synergistic with the existing CEL line of RF components that we currently develop, market and sell. Our well-equipped laboratory and staff of high-level engineers are well suited to provide the same level of technical support for this new RF line as we have done for our own RF components. The LITEC RF PIN diode products add one more RF component type to further provide our customers with one-stop shopping for their RF component needs," said Marc Sheade, VP and GM of CEL's Components Business.
"It has been my dream since LITEC started the PIN Diode business to work with a professional USA based RF sales partner like CEL. This CEL partnership will help LITEC grow in sales revenue and to learn much more about the huge RF market," said Yumi Sakai, President and CEO of LITEC.
Available stock for these devices may be found at our franchised distributors, Digi-Key Electronics or Mouser Electronics.
https://www.digikey.com/products/en/discrete-semiconductor-products/diodes-rf/284?v=51,883,349,8058
https://www.mouser.com/CEL/Semiconductors/Discrete-Semiconductors/_/N-awhng?P=1z0zl59Z1y95occ
About CEL
CEL offers a broad selection of wireless, networking and image system components including RF/Microwave transistors and ICs, Image Signal Processors, High-speed Interface ICs, and Power DC to DC Modules. CEL also designs and produces MeshConnect® wireless module solutions for IoT applications. CEL has technical centers in Santa Clara, California (Silicon Valley) and Buffalo Grove, Illinois (Chicago area). CEL supports customers through direct sales offices and distributors worldwide, with offices in the United States, Hong Kong and Tokyo. For more information, visit http://www.cel.com/
About LITEC
LITEC initiated their RF PIN diode business in 2006 in Kyoto, Japan, after starting out as a sales and manufacturing representative company of overseas semiconductor and printed circuit boards for more than 10 years. LITEC currently offers a broad product lineup and serves several market segments. 
LITEC is the only manufacturer in Japan who can offer a variety of high-quality PIN Diodes. LITEC has an in-house lab for DC/RF and reliability testing (Kyoto, Japan). In 2019, Litec launched an assembly factory for ceramic packaged products in Okayama, Japan. https://litec-corp.com/en/
Contacts:
California Eastern Laboratories, Inc.
Sam Yacoub
sam.yacoub@cel.com
More from Electrical Equipment & Systems