CassCo Bio Labs Launches New Line of CBD Transdermal Patches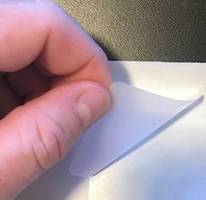 CassCo Bio Labs, a leading provider of CBD-based products, has expanded its line of CBD products to include CBD Transdermal Patches. 
Ed Cassidy, President of CassCo, says "Transdermal patches are a preferred delivery system for CBD, but very few CBD companies offer them. This is due to the advanced technology and production processes needed to produce an effective product, as well as the large production runs needed with the high-speed equipment used in production. We see the need in the marketplace for more sophisticated, pharmaceutical-type delivery systems, especially in the medical field for doctors, chiropractors and similar professionals.
So we have combined the innovative approach of using transdermal patches as a delivery system, with our premium broad-spectrum hemp oil formulation. Many products in the marketplace use inexpensive CBD isolate instead of broad-spectrum hemp oil, so their products may contain CBD but are lacking other beneficial cannabinoids and terpenes. We are also proud to say that all of our broad-spectrum hemp oil is derived from USA-grown hemp"
CassCo's new CBD Transdermal Patch line allows CassCo to expand its private-label opportunities into the medical field, offering high-end private labeling to new clients such as doctors, chiropractors and other healthcare professionals. CassCo plans to launch an complete line of transdermal patches, including CBD Patch, CBD Pain Patch, CBD Calming Patch, CBD Sleep Patch and a CBD Energy Patch.
About Us:
CassCo has been private labeling natural-based products for over 20 years. Along its new line of CBD Patches, CassCo also offers CBD Tinctures, CBD Gummies, CBD Softgels, CBD Veggie Caps, CBD Oral Gel Packs, CBD Drink Mix Packets, CBD Day Cream, CBD Night Cream, CBD Body Butter, CBD Pain Balm, and many more. In addition, CassCo offers a full line of naturally-derived personal care products for face, body and hair. These products contain pharmaceutical-grade ingredients, super fruits, botanicals, essential oils and clinically proven ingredients. Call (636) 220-3738 for more information.
More from Electrical Equipment & Systems