Carwash Manufacturer Brightens Its Portfolio with New Ideas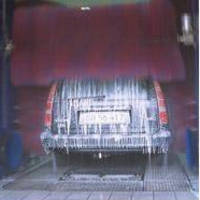 When the financial crisis swept the globe, Croatian OEM manufacturers were hit hard. In response, a number of smaller manufacturers began to think of new ways to diversify their products to regain margins and build market share. Danfoss recently helped Croatian carwash manufacturer Adriateh think creatively about the content of their portfolio. And now the word is spreading to other industries.

Illuminating ideas

The financial crisis has not only affected the global economy and slowed production down, it's also forced many companies to look at their product portfolios - and think about what customers really want. This was the case for Adriateh, who wanted to distinguish their product from their competitors and improve their market share.

Adriateh has been manufacturing functional, yet eye-catching carwash plants for 15 years. Each Adriateh carwash has five to fifteen washing bays and each washing bay uses around five valves for functions ranging from water supply and reverse osmosis to wax and shampoo supply. But they wanted an exclusive feature to make their carwash plants unique.

Initially, a team from Danfoss met with people at Adriateh to talk about valves, but ended in an excited discussion about how LEDs could make their product stand out from the competition. The idea was unique: add a red LED to the coil connection plug, so the blue coloured coils glow red when on. It works like this: the connection plug has a red LED under its transparent hood, and when on, the connection plug glows red. This makes it easy for operators to see if it's working properly during installation and testing, and makes maintenance easy - all it takes is a quick look to check it lights up when you flick the switch.

Equipped with glowing red coils, Adriateh showcased its new carwash at a car fair in Germany. And it was a huge success. Shortly after, Adriateh contacted Danfoss to hear about other products such as pressure switches, pressure transmitters and valves. Danfoss is now supplying everything from pressure transmitters for main water supply pressure control and pressure switches for water pump protection to a range of solenoid valves for demineralized water and frost protection.

Now, it's not only the connection plug that makes a difference. The carwash system is performing much better thanks to the higher flow rate of the Danfoss valves.

If you'd like to hear how Danfoss can help you, please contact your nearest Danfoss supplier.

More from Electronic Components & Devices