Capacitors suit high pin count IC applications.
Press Release Summary: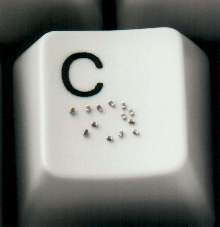 Series RM 0201 case size Multilayer Ceramic Capacitors are offered in Class 1 temperature-compensating units and Class 2 high-capacitance parts with Nickel internal and external electrodes. Non-directional structure simplifies component mounting on PCB. Class 1 parts are available in E12 series from 0.5-100 pF. Class 2 X5R parts are available in E6 series from 100-1,000 pF; Class 2 Y5V parts are available in E3 Series from 22,000-100,000 pF.
---
Original Press Release:

New 0201 Case Size Capacitors are Ideal for Cell Phone Modules and High Pin Count IC Applications


SCHAUMBURG, IL-November 13, 2002-Taiyo Yuden (U.S.A.), Inc. announces the availability of its new RM Series of 0201 case size Multilayer Ceramic Capacitors (MLCC). The extremely small size of the RM Series capacitors results in higher component placement density, efficiency and PCB real estate savings, an especially critical consideration for designers of smaller, more functional portable communications and information processing devices. Typical applications include usage in cell phone modules and around integrated circuits (IC) of increasingly higher pin counts. RM Series MLCCs provide the industry's highest capacitance value (i.e., Y5V 0.1uF)-the result of Taiyo Yuden's acknowledged leadership in materials science and high-precision multi-layering fabrication techniques.

At approximately one-third the footprint area of a 0402 capacitor-0.5mm² versus 0.18mm²-and nearly one-fifth the
volume, Taiyo Yuden is one of only a few companies capable of manufacturing such extremely small capacitors. The RM Series 0201 case size parts are currently available in production quantities for both Class 1 temperature compensating capacitors as well as Class 2 high capacitance value parts. Class 1 parts are available in E12 series from 0.5pF to 100pF. Class 2 X5R parts are available in E6 series from 100pF to 1,000pF; Class 2 Y5V parts are available in E3 Series from 22,000pF to 100,000pF.

RM Series MLCCs meet the same high performance standards of Taiyo Yuden's other ceramic capacitors, offering long component life, increased reliability and non-directional structure for simplified component mounting on the PCB. Compared to alternative technologies, such as Ta (not available in 0201 case size) and AE capacitors, the Class 2 RM Series capacitors employ base metal (Nickel) internal and external electrodes and have higher breakdown voltages. The RM Series' lower Equivalent Series Resistance (ESR) and Equivalent Series Inductance (ESL) minimize impedance at higher frequencies and reduce power loss and heat generation.

For further information on RM Series 0201 case size MLCCs, contact Taiyo Yuden (U.S.A.), Inc. or visit the company's web site at www.t-yuden.com

Price: From $0.0 15 each in OEM quantities
Availability/Delivery: Now: Consult Factory

Now in its 52nd year, Tokyo-based Taiyo Yuden Co., Ltd. is a worldwide manufacturer of surface mount and leaded passive components. power electronics modules and power supplies. With approximately 50% of the worldwide market in high-frequency multilayer chip inductors used in cellular phone applications, Taiyo Yuden reports annual sales of nearly US$1.6B. Worldwide, Taiyo Yuden employs more than ten thousand people, and the company's North American affiliate, Taiyo Yuden (U.S.A.), Inc., operates sales and engineering offices in: Chicago, IL; Raleigh, NC; Irving, TX; San Jose, CA; and San Diego County.

For Further Information, Editors Contact:
Jason McKee, Sr. Marketing Specialist
Taiyo Yuden (U.S.A.), Inc.
1930 Thoreau Drive, Suite 190
Schaumburg, IL 60173
Voice: 847-925-0888 o Fax: 847-925-0899
E-mail: jmckee@wt-yuden.com
URL: www.t-yuden.com

WelComm, Inc.
Advertising o Public Relations
7975 Raytheon Rd Ste 340
San Diego, CA 92111
Voice: 858-279-2100 o Fax: 858-279-5400
E-mail: mike@welcomm.com
Contact: Mike Gerow, PR Director

More from Packaging Products & Equipment