Capacitor Replacement for Uninterruptible Power Supplies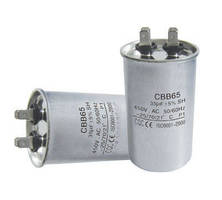 Manufacturers recommend a capacitor refresh every 7-8 years on Uninterruptible Power Supplies. Capacitors, like batteries, deteriorate with age and eventually reduce filtering and place a burden on the inverter in your UPS, which is one of the most expensive failure points in your system.



We suggest replacing your capacitors with name brand product, from supplies with fresh inventory. GPS Service is nationwide and performs a large quantity of capacitor replacements assuring fresh product, and highly skilled factory trained field engineers, all at a fair price!



If you have any questions, or would like a capacitor upgrade quote, please contact our knowledgeable Account Managers today!

More from Non-Industrial Products