Brushless Motor comes with integrated controller.
Press Release Summary: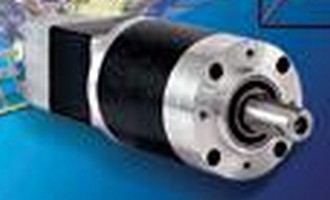 Useful where programmable movement of simple mechanisms is required, Motomate incorporates brushless motor drive, 30 or 80 W motor, gearbox, and Crouzet Milleneum2 controller in one package. Motor incorporates power electronics, exhibits 90% efficiency, and produces up to 0.3, 3.5, or 30 Nm in direct drive, right-angle, or planetary configuration, respectively. Graphical function blocks facilitate programming of acceleration and deceleration in forward/backward motion.
---
Original Press Release:

New Crouzet Brushless Motor with Integrated Controller Provides All-In-One Solution for Programmable Motion Control Applications



VISTA, Calif., - September 19, 2008-Crouzet North America, a company of Custom Sensors & Technologies, has introduced the Motomate Brushless Motor featuring compact size, convenience and easy programmability. Designed with an integral controller, the new motor provides an all-in-one solution for a wide range of applications where programmable movement of simple mechanisms is required. Typical uses include control of automatic doors and door lifts, access barriers, rolling advertisement boards, intelligent conveyor systems, robotic swimming pool cleaners, and machine subassemblies.

Motomate incorporates a Crouzet built-in Milleneum2 controller, brushless motor drive, motor, and gearbox in a compact 2-1/2" x 6" package. The brushless motor features a high motor efficiency of 90% compared to asynchronous motors of only 40%, and a surprisingly high starting torque given its compact size. With the power electronics incorporated directly inside the motor, the need for an external speed controller is eliminated, optimizing space for tight product designs.

By combining the controller, drive, motor and gearbox into a single unit, the Motomate offers complete compatibility and convenience. "If you buy these four components separately, you have to get them to work with each other," explains Jim McNamara, Crouzet Application Engineer. "The Motomate eliminates all that by providing a small, neat package where all components are already integrated and compatible."

Motomate is available with a motor range of 30 or 80 Watts in several configurations to meet all types of required movement. Motomate produces up to 0.3 N.m in the direct drive configuration, up to 3.5 N.m in the right angle configuration, and up to 30 N.m in the planetary configuration (custom torques are also available). Other important characteristics include analog output and internal torque (current) sensing capabilities for increased application flexibility. Intuitive programming with graphical function blocks allow easy programming of acceleration and deceleration in forward or backward motion with controlled time and speed ramps. Reprogramming is easily accomplished by using a PC or a removable memory module. Sensors and actuators can be easily added to the controller's inputs/outputs as the need for expansion is required.

Motomate is designed to provide a long service life of 20,000 hours and continual torque force even under locked rotor conditions (BTN model only). The unit's 24 VDC supply voltage offers added security in case of accident or vandalism, and a battery supply option provides standard or backup energy for on-board systems or critical medical equipment.

"Though relatively simple in design, Motomate provides broad capabilities for simple automation requirements, points out McNamara. "With Motomate, OEMs don't need to inventory multiple components and are saved the development time usually required to ensure language protocol compatibility."

The Crouzet Motomate series is priced competitively starting at $340.00 in production quantities and is available now with standard delivery of 8 to 10 weeks. For more information, contact Crouzet North America, 2470 Coral Street, Bldg. D, Vista, Calif., 92081-8430; Tel: (760) 597-6322 ; Fax (760) 597-6320; E-mail: mcnamaj@us.crouzet.com , or visit www.crouzet-usa.com.

About Crouzet North America
Crouzet North America is an operation of Custom Sensors & Technologies (CST). Crouzet (pronounced cruise-A) started operations in the US in 1978. A global company of about $180 M, Crouzet , headquarted in France , counts now about 2000 workers in more than 14 countries. Once composed of sub-fractional HP motors, switches (miniature snap-action, digital, and limit), timers and pneumatic control components the product offering was enlarged thanks to two major acquisitions that helped Crouzet to become a major player in the US market for automation and industrial controls:

About Custom Sensors & Technologies
Headquartered in Moorpark , CA - Custom Sensors & Technologies (CST) is comprised of industry-leading brands including Crouzet, Kavlico, Crydom, and former divisions of BEI Technologies - Newall and Systron Donner. CST provides sensors, controls, and actuation products for the Transportation, Industrial and Aerospace & Defense markets. www.cstsensors.com

About BEI Kimco Magnetics
BEI Kimco is an operation of Custom Sensors & Technologies (CST). BEI Kimco is a leading manufacturer of bldc motors, voice coil actuators, smart voice coil actuators and bldc motor controllers for the Transportation, Industrial, and Aerospace & Defense markets.

More from Agricultural & Farming Products