Brushless DC Gearmotors Just Got Simpler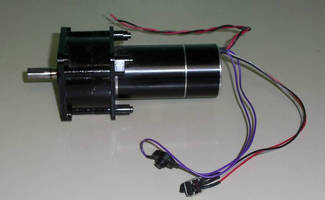 And less expensive too!



An American gearmotor manufacturer has made it easy to get modern, brushless DC power in your hands, both quickly and affordably. After supplying custom BLDC gearmotors for many years, Rex Engineering has added a new option. In the past, each BLDC motor required a circuit board to house the driving circuitry. It also required wire harnesses to get all the components connected. These extra parts can now be eliminated, and of course that saves on money and complexity.



Their new brushless option has the drive circuitry built into the motor housing. There is no more circuit board to mount, no more harnesses to connect, and it still offers all the benefits of brushless power like precise speed control, directional control and feedback signals for speed and position.



Rex Engineering offers this simple brushless option on most of its rugged and customizable gearboxes. They feature many gearbox mounting configurations that are common to the industry, so it is easy to fit them into existing designs. The output speeds and shaft designs can all be configured to meet a very wide variety of requirements. The maximum torque capacity is 600 In. Lb., but many smaller packages are available too, including one with planetary gearing.



Contact Rex Hollinger at 321-268-5500, or rex@rex-engineering.com for information about getting your design in motion!

More from Test & Measurement