Brennan Offers Pre-Setting Tool for Installation Ease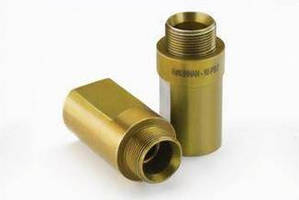 Allows pre-setting for single and double ferrule instrumentation installations

Both Brennan single and double ferrule instrumentation tube fittings are sold fully assembled and ready for immediate use. In some applications, these fittings need to be installed in a cramped area or overhead where ladders must be used.

In these situations, using Brennan's new pre-setting tool may be advantageous as it allows for the pre-swaging of the ferrules onto the tubing in a safe, open, ground level area.

After standard assembly procedures have been followed, the tubing (with nut and pre-swaged ferrules) can be removed from the pre-set tool's body and attached to the tube fitting body by merely following Brennan's standard reassembly instructions.
Brennan's carbon steel pre-set tools for instrumentation tube fittings are available from stock in 5/8" and above sizes.

More from Electronic Components & Devices