BORIDE Adds Several New Polishing Products to their Lineup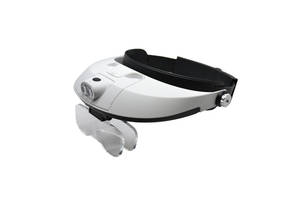 Traverse City, MI, 9/21/2017 – BORIDE Engineered Abrasives is committed to providing their customers with the highest quality abrasive products and accessories. In conjunction with this commitment, BORIDE is pleased to announce the addition of several new products to their lineup including 3M Micro-Finish Film Belt Sticks, Arkansas Stones, Flexible and Spire Diamond Files, Slurry Coated Strips and Cloths, Mini Saw Frame, and the LED Illuminating Headband Magnifier.
"At BORIDE, we continually search for the latest tools and technology to meet evolving industry demands," says Betsi Burns, BORIDE's Sales and Product Manager. "These new additions to our product offering add tremendous value to our well-rounded selection of polishing products because they cater to the needs of our customers. They ask, we listen and deliver."
These new products as well as the rest of BORIDE's full line of mold polishing equipment and supplies are available through our global network of distributors and on our website www.borideabrasives.com.
About BORIDE Engineered Abrasives
For nearly forty years, BORIDE Engineered Abrasives has developed and manufactured abrasive products for industrial and consumer applications. BORIDE also distributes products sourced from our global network of suppliers and industry experts that our customers need to improve their quality and productivity.
More from Machinery & Machining Tools