BluIP's Behive Communications Platform Named a 2019 Cool Vendor by Gartner for Employee Experience and Enablement in the Digital Workplace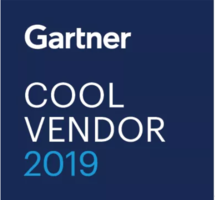 Las Vegas, Nevada, June 11, 2019 – BluIP, Inc., a leading provider of cloud communications and mobile solutions, today announced that its behive Communications Platform has been included in the list of "Cool Vendors" in the Employee Experience and Enablement in the Digital Workplace report by Gartner, Inc.
"Most vendors in the nascent WSC (Workstream Collaboration) market focus on the day-to-day needs of office workers when building their WSC solution," said Christopher Trueman, research analyst for unified communications and collaboration (UCC) in Gartner's IT leaders research group. "BluIP, with its behive offering, breaks with this norm by delivering a solution uniquely suited to the needs of deskless, frontline workers in the service and hospitality industries."
BluIP's BeHive delivers a unique solution that bridges the communications divide between cloud PBX/premise PBX users, deskless/frontline workers and the enterprise/hotel systems. BeHive enables a wide range of communications modes like push-to-talk, chat, group communications, voice, video, and conference bridging, complemented by robust integration capabilities that supports Enhanced 911 (E911) notifications, staff panic alerting to work flow service request/tasks ticketing.
"Having provided cloud PBX/UCaaS solutions to verticals like hospitality, healthcare, and enterprise for the last seven years, we noticed staff communications across the enterprise/hotel was very siloed and desk and deskless workers had very different communications needs. Delivering information access at a touch of button to the right person or group while leveraging the most productive mode of communication (PTT, chat, voice video, task, etc.) in a common or group workspace is why we created behive," said Armen Martirosyan CEO of BluIP.
The Gartner report focused on employee engagement and enablement and the key factors in a successful digital workplace strategy. Some of the key findings were:
Frontline workers will become increasingly important for the continued growth of the workstream collaboration (WSC) market, which, to date, has generally underserved this user segment.
New categories of tools are appearing to encourage the cultural changes required for successful digital workplace initiatives. Such culture technologies are often rooted in recent advancements in behavioral science and behavioral economics.
Decisions made by broader, and more inclusive and diverse groups have a higher likelihood of resulting in better business outcomes. Including more employees in the decision-making process also benefits organizations by making employees more engaged in the results of these decisions.
Delivering on the Gartner reports findings the behive Communications Platform demonstrates its ability to bridge inclusive and diverse groups across the enterprise. Today, critical functions such as hotel emergency 911 calls or staff panic alerts are often blindly blasted out to static distribution lists or emails. Behive with its PBX integration delivers the emergence call notifications with location information to on-duty frontline workers (security, facilities engineers, supervisors, front desk, etc.) and workgroups. This capability enables hotel or enterprise staff to better assess the situation, communicate and coordinate a timelier response. And if needed enable collaborations with arriving Emergency Responders by allowing them to join the Hotel hive and workspaces.
Come visit us at Hitec in Minneapolis, June 17th to 20th booth # 2916.

About BluIP
BluIP, delivers mission-critical products engineered for the SMB, large enterprise, hospitality, healthcare, retail, education, and public safety. Our cloud solutions portfolio includes hosted PBX with PMS integration, SIP trunking, E911, contact centers, AI virtual operator & agents' framework, rapid integration platform - blubridge and mobile applications like behive Communications Platform). To learn more, www.bluip.com/gartner-cool-vendor-2019
PR Contact:
Vanessa Ferrara
MRB Public Relations
(732) 758-1100 x 109
More from Non-Industrial Products