Blackfoot Extends Fiber Network with BridgeWave Multi-Gigabit, High Value, and Low-Cost Systems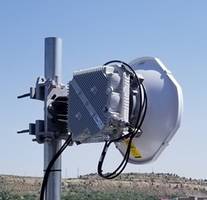 Internet service provider deploys Flex4G-LITE radio systems within hours to support growing commercial and residential subscriber bases
SAN DIEGO (PRWEB) JUNE 12, 2018 - BridgeWave Communications, a market leader in next-generation wireless backhaul systems, today announced that Blackfoot, a leading Internet service provider (ISP) in the northwest United States, has extended its fiber backbone using BridgeWave Flex4G-LITE multi-gigabit radio systems to provide high-capacity Internet connectivity to new and existing business customers. The BridgeWave systems were installed and passing traffic within eight hours, and at a fraction of the estimated $100,000-$200,000 it would have cost Blackfoot to extend its existing fiber.
"We have used BridgeWave systems for almost two decades, and their resiliency has been unmatched, rivaling even our own fiber, with little to no downtime. In today's technological age many of our customers require 100% uptime. Using Bridgewave in conjunction with our fiber we can provide technological redundancy to meet that need," said Brian Flikkema, wireless engineer with Blackfoot. "Because our business is growing rapidly and our market requires more capacity, we considered a number of options to upgrade our backhaul network – including extending our fiber or wireless systems from other manufacturers. But the BridgeWave systems outshined all other options in performance, capabilities, and cost-to-value."
Flikkema continued, "BridgeWave's excellent customer support was also a factor in our decision. In the past, whenever we needed some assistance from BridgeWave, whether link planning and analysis, installation, or ongoing maintenance, the BridgeWave team handled all our requests quickly, did whatever it would take to answer our questions and address any issues we may have been facing."
"Long-time BridgeWave customers like Blackfoot trust us not only with their networks, but with their businesses, and we do not take that confidence lightly," said Sanjay Nagpal, senior vice president of global sales and marketing, REMEC Broadband Wireless Networks, BridgeWave Communications, and SAGE Satcom. "Blackfoot's due diligence in evaluating products for inclusion in their network is exhaustive, and we are privileged to be among the vendors they select as business partners. Their decades of deep technical experience and expertise providing communications solutions to highly demanding customers has led to their accelerated growth in a highly competitive market, and we are pleased to be helping Blackfoot meet those market challenges."
BridgeWave systems provide a fast, easy, and inexpensive way to extend backhaul networks without the cost, time, and complexity of new or leased fiber. BridgeWave multi-Gigabit millimeter wave (80GHz) radio systems deliver fiber capacity, 256-bit AES encryption for highest data security, and the highest system gain to ensure maximum uptime and throughput at the longest distances. In addition to the Flex4G-LITE system, delivering up to 3Gbps, BridgeWave offers the Flex4G-10000, providing true fiber capacity and up to 20Gbps in a 2+0 configuration, and the entry-level Flex4G-1000, offering capacity up to 1Gbps.
About Blackfoot 
Blackfoot offers advanced communications solutions to customers throughout the Pacific Northwest and Mountain West regions. Based in Missoula, Montana, Blackfoot delivers voice, data, cloud and IT services to homes and businesses. For more information, visit http://www.Blackfoot.com.
About BridgeWave 
BridgeWave Communications provides high-capacity microwave and millimeter wave backhaul and wireless connectivity solutions to operators, carriers, service providers, governments, and private enterprises. With over 35,000 systems deployed in more than 60 countries, the company's innovative solutions have been entrusted by customers to enable highly reliable and secure, high-capacity, gigabit connectivity while reducing operating costs relative to fiber. Founded in 1999, BridgeWave is headquartered in San Diego, California. For more information, visit https://bridgewave.com/.
Contact Information
Pamela Valentine
BridgeWave Communications
http://www.bridgewave.com
+1 408-445-2595
More from Computer Hardware & Peripherals