Beyond the Bugs: Phifer Offers Wide Range of Excellent Visibility Insect Screening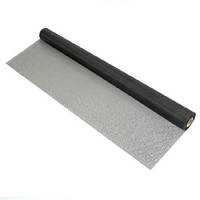 TUSCALOOSA, Ala., – When the view through the windows is as important as top-notch insect protection, Phifer, the world's leading manufacturer of aluminum and fiberglass screening, offers the solution in a complete line of Excellent Visibility Insect Screening (eVis) products. Constructed from either fiberglass yarns – Phifer's UltraVue® and BetterVue® – or stainless steel wires – SeeVue® – these screens are precisely-woven to achieve maximum visibility.



UltraVue Excellent Visibility Insect Screen is the total window screening package, offering a sharp, more brilliant view, improved daylighting, superior ventilation and protection from annoying, disease-carrying insects. Providing the ultimate in visibility over any other fiberglass insect screening in the market, UltraVue is ideal for windows where the focus is all about the view.



Phifer's BetterVue Improved Visibility Insect Screen (iVis) is ideal for all screening applications – windows, doors or porches. BetterVue's increased openness and smaller yarn diameters offer increased protection against small insects and maximize the outward view, making it sharper and more brilliant. This screen is perfect for the porch or patio where more access to the sun's rays is desired and also allows a fresh breeze to flow around your outdoor oasis.



SeeVue is woven from stainless steel, which not only improves visibility with its fine wire diameter but also makes this product much stronger than standard insect screen. SeeVue allows superior airflow, provides great insect, is suitable for fabrication in conventional screening applications and is safe to use with pressure-treated lumber.



A master weaver with more than 60 years of experience and a forward-thinking mentality, Phifer is the world leader in the production of interior and exterior sun protection fabrics, cutting-edge, specialty screen products for windows and doors, stock/custom engineered mesh and textile products and high performance outdoor designer fabrics.



To learn more about Phifer's Excellent Visibility Insect Screening options, email inquiries through the Web site at www.phifer.com or call 205-345-2120.

More from Controls & Controllers