Beautifully Made Magnetic Signs Can Increase the Visibility of Your Business that will Further Lead to Increase in Sales and Revenue Generation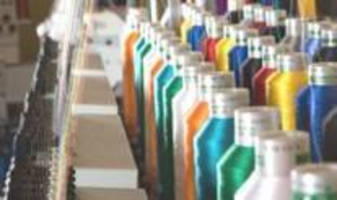 Langley, BC: Instant Imprints offers various promotional products & services like magnetic signs and birthday banners Langley.

Signs are known for their ubiquity. It means people can find them virtually everywhere in different forms, designs, sizes, colors and styles. For instance, signs convey messages like discount offer and season's sale: signs on roadside to warn the drivers to drive slowly, signs depicting casual or religious message.

Depending on their formulation, they are found in so many types but one of the most popular types is magnetic signs that have revolutionized the entire industry due to its indomitable appeal. Nowadays, people are using this most compelling form of sign for their personal or business use.

The main usage of tailor-made magnetic signs is to advertise something. It can be anything like advertising of firm's products or services. They can also be opted for other purposes like informal messages, tags, and so on. Magnetic signs can be used effectively to gain the attention of passersby or potential customers towards your business's offerings.

As it has been mentioned earlier that they are available in so many colors, depending on business demand, entrepreneurs can use single color or multi-color designs, which they can use for advertising by placing them on their vehicles or office walls. The latest trend in industry is to catch the attention of onlookers by attaching them on the side glass & body of cars.

Cars are manufactured by using metals, that's why it is favorable to place these magnetic signs on them. Entrepreneurs can use vehicles of their company as a moving advertisement. Hence, it is considered as the most powerful way for brand promotion. Another main advantage of these signs is that they can be replaced time to time without leaving any scratches on the car.

Apart from these above mentioned characteristics of magnetic signs, there are other mesmerizing benefits as well which can't be resisted like durability, any color degradation, affordability and portability.

It's time you should go for the best promotional tool to let your business touch the clouds of success.

Instant Imprints is a company located at # 114-6360 202nd Street Langley, BC V2Y 1N2, which offers various splendid services including magnetic signs and birthday banners Langley. It's lay emphasis on customer satisfaction and delivers the products on time.


More from Fluid & Gas Flow Equipment