Bear Power Supplies Wins Contract to Design Custom Ultra-Low-Noise, 500w Medical AC/DC Converter for Hospital Use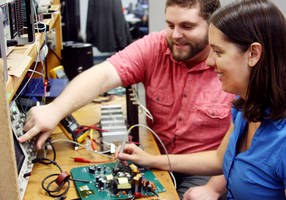 Bear Power Supplies has won a new contract to design a 500 Watt medical power supply for a Fortune 500 medical equipment manufacturer. The custom AC/DC converter will have a universal input for worldwide use and feature four different low-leakage-current outputs, including CF-rated outputs.
"The leakage current specification for this design is an order of magnitude lower than a typical power supply," said Michael Allen, President of BEAR Power Supplies. "We won this customer's business based on our proven ability to design and deliver medical power supplies that meet this specification."
Bear will do the circuit design and PCB layout for the open-frame custom medical power supply. It will be certified to IEC 60601 standards and be integrated into the customer's equipment that is used in hospital settings around the world.
Bear expects to complete the power supply design and begin production at its upstate New York, USA electronics manufacturing facility by the end of the year.
About Bear Power Supplies
Bear Power Supplies designs, manufactures and sells power supplies for commercial, industrial, and medical equipment. Products include rugged, encapsulated AC/DC and DC/DC power converters and full-custom power supplies to meet OEM designers' most difficult requirements. Capabilities range from fast-turn prototypes to high volume production. The company's ISO 9001:2015 certified headquarters, design and manufacturing center is located near Rochester, New York. Bear Power Supplies is a business unit of Z-AXIS, Inc.
Contact: Kimberly Allen, Bear Power Supplies
 (315) 548-5000  [email protected]