Bead Electronics Recycles End to End Pin Reels to Minimize Environmental Impact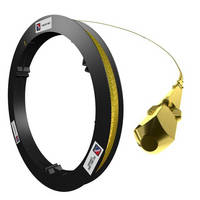 Bead Electronics, an interconnect pin manufacturer in Milford, CT is offering their customers the option to recycle the materials used for packaging their products. Bead's popular Tandem Pin® brand of continuous reeled interconnect pins are sold on large plastic reels. The reels protect the delicate contacts during shipping and facilitate automatic insertion of the pins into customers' PCBs.

The reels are 24 inches in diameter, contain almost two pounds of virgin plastic and are costly to produce. "Empty reels were simply discarded", Bead's president, Ron Andreoli, said. "Now we're offering our customers a discount to put the reels back into our original shipping cartons and send them back to us. Bead pays the freight, our customers save money, dumpsters don't get clogged with bulky plastic, and we purchase less packaging. Everyone wins."

Bead Electronics is no stranger to eco-friendly practices. Bead uses a unique metal forming process called swaging to produce almost one million interconnect pins each day. The swaging process, which competes with more common metal forming processes like stamping and screw machining, is virtually scrap-free, reducing customer's costs and its carbon footprint.

In 2003, Bead moved its operation from their original four-story building to a modern, single-story facility greatly reducing the company's energy requirements. In addition, Bead utilized high efficiency motors and controls, state-of-the-art lighting and low consumption computer monitors throughout its facility.

About Bead Electronics

Bead Electronics manufactures precision continuous reeled, solid-wire, and tubular contact pins for the telecom, automotive, connector and lighting industries. Their custom components deliver the performance of machined pins at the price of stamped, and they can be tooled in a fraction of the time at a modest cost.


More from Electrical Equipment & Systems