Bay Area Innovations Extends Services to include Graphic Design and Web Design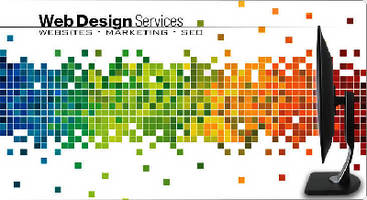 Your product vision has come all the way from an idea to an end product ready to sell, now what? Working closely with many clients in the Tampa Bay Area, BAI recognized the need for web and graphic design services for their clients. While there are many other graphic designers and web designers in the area, clients expressed their desire to continue a relationship with the company.



BAI made the decision to bring on a full-time web designer and graphic design team, as well as a product photographer. They've seen an increase in Tampa web design projects and graphic design services for new and current clients.



Clients are able to simultaneously have their product designed by BAI's staff of engineers, while working with the designers to get a head start on their branding. With an in-house photographer, each step of the design and prototype process can be documented, as well as final product shots for their website.



"Our clients are so excited to see their vision as an end product, ready to launch. Carrying our established relationship through the process of web design and graphics was a natural fit for this company" says BAI President Shawn Best.



Many clients with established websites recognize the need for a "site makeover", both aesthetically and for SEO content. BAI's web and graphic team can present a fresh site, to help generate new traffic and sales.



About Bay Area Innovations

Bay Area Innovations is a Tampa, Florida-based full service engineering product design firm. They are dedicated to providing companies with quality engineering design services in an economical and efficient manner. Specializing in product design and product development. Their team of engineers, mechanical engineers, industrial engineers, and electrical engineers can help you achieve your goals and create successful products for today's market. To request a quote or more information, email sales@bayareainnovations.com or call (813) 319-4552.



More from Communication Systems & Equipment