Band-N-Go Inc. is Now Selling HCL Non Metallic Banding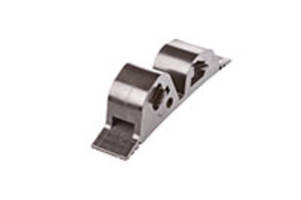 HCL fasteners have a product range consisting of a number of different size, high strength plastic band and buckle systems, suitable for the offshore and onshore markets.
Band-N-Go is excited to be one of the main suppliers of HCL products in Canada and we carry the entire line of products and tools to help your next project. If your business is in the Shipbuilding & Marine, Oil & Gas & Mining, Electric Utility, Plumbing & HVAC or Sign & Banner, ask us how HCL fasteners can help your industry.
For more information regarding HCL Non Metallic Banding or any other products available from Band-N-Go Inc. visit our new website at http://www.bandngo.com/products/
For pricing and availability please contact us by e-mail at sales@bandngo.com or Toll Free (Canada & USA): 1-888-871-6573