AZ Displays Introduces the HX104X01-212 TFT LCD Display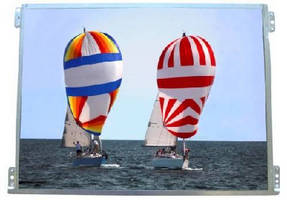 AZ Displays' New 10.4" XGA TFT LCD Brings to the Market Improved Viewing Angle and
Outdoor Viewing Ability

Aliso Viejo, Calif., - Continuing to provide leading edge technologies to the
marketplace, AZ Displays, Inc. has introduced their newest product - the HX104X01-212 display. This 10.4 inch XGA TFT LCD display with 1024 X 768 resolution, manufactured by Hydis/E-Ink Holding, provides a wide viewing angle with a low power LED backlight, all in a very small outline mechanical footprint.

"Our newest product was designed to work with low-power tablet PCs as well as lowpower,
high-resolution data devices," said Jim Kennedy, president, AZ Displays, Inc. "We have
created a product that answers a need in the marketplace for high-resolution displays that perform well in rugged applications and offer a combination of low power LED backlighting and industrial temperature performance." Additionally, this innovative technology's advanced cell structure provides an improved viewing angle and outdoor viewing ability, allowing users to read displays in high ambient light while using minimal power. Standard brightness is 300 nits; however, a LED High Bright option is available to customers requiring direct sunlight viewable displays.

The new TFT LCD display has a viewing angle (typ.) (CR 10:1) L/R/U/D = 89/89/89/89,
achieved with PVI / HYDIS Advance-Fringe Field Switching plus a pattern mirror (AFFS+) cell technology. "The AFFS+ ensures a greater outdoor readability with a special internal layer that enhances inner reflectance and a new pixel structure that enables high transmittance of light," said Kennedy. "This new array technology controls both external and internal light coming from the back light or color filter and allows for lower power consumption when used in outdoor bright light applications." This feature makes the display perfect for applications including instrumentation, medical devices, tablet PCs, rugged military equipment and hand-held electronics.

AZ Displays can offer value added enhancements to the display including, touch
screens, cables and kits to aid in engineering design and development. Options with 1000 nit LED backlights are available upon request. Working demos and parts for prototypes are available for shipment. To order this product, please contact AZ Displays at sales@azdisplays.com.

About AZ Displays

Headquartered in Aliso Viejo, Calif., AZ Displays, Inc. is widely recognized for its high standards in traditional craftsmanship, engineering excellence and its commitment to creating products of the highest quality. AZ Displays offers a broad range of standard character and graphics LCD modules, color TFTs, custom modules and value-added-services designed for the industrial OEM market. Additionally, AZ Displays provides competitive pricing, on-time deliveries and superior customer service. All products undergo quality assurance testing at the California headquarters. For more information follow AZ Displays on Twitter at www.twitter.com/azdisplays or visit www.azdisplays.com.

More from Safety & Security Equipment