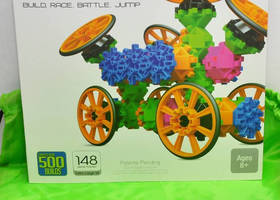 Recently Scott Raitt of Connekt, LLC collaborated with Nick Webb of Lassen Scientific, Inc. to design a line of award winning toys. The Innovation platform is one of the most award winning products in the educational products industry. Our awards include Best Product of the Year, Best Toy of the Year, the Brainchild Award and the prestigious Dr. Toy Top 100 Products.



"To succeed in the fast moving marketplace you need to develop strategic alliances and partnerships with true professionals in order to create technologies quickly and most importantly to get them right the first time. Scott is our secret weapon for success!" ~Nick Webb



The System is an innovation platform that is designed to teach kids 8+ years old the secrets of innovation. The System can be used as a free-form way of inventing.



More from Cleaning Products & Equipment