Automotive dreams perfectly dosed!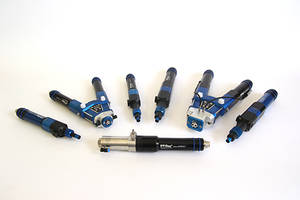 preeflow dispenser as part of Porsche's Spyder 918 production and guarantor of perfect bonding applications.
The Porsche 918 Spyder combines hybrid technology and innovative design with driving fun of a racing car, but with eco-friendly consumption. Revolutionary components, high recuperation performance as well as a fancy racing design: This combination makes a futuristic supercar.
But what has the eco-PEN to do with the eco-car of Porsche? Precision, accuracy and the high-end-technology made in Germany – these are, for example, characteristics both share. And the dispensers by preeflow especially show their strength in dosing adhesives. Also in the Spider production: Inside the electric motors, magnets must be stuck to the rotor encasement. The magnets are glued in with a special resin. The resin is applied precisely by the eco-PEN. The accurate application is very important: To ensure weight is evenly distributed. Essential for this application was the easy adaption of all process parameters to each other, like fluid flow and speed. Not having much space inside the rotor and the application ot the material onto a vertical surface, were no challenge for the dispenser by ViscoTec.
The eco-PEN dispenser offers many advantages for the production line:
High accuracy and repeatability, to reach an evenweight distribution in the motor system.
Constantly high quality applications.
Simple, as well as linear adjustment of speed and volume rate.
Easy integration to a limited space.
Application to a vertical surface.
Out of a futuristic concept, Porsche created the eco-green 918 Spyder. A hybrid car with low thirst for fuel and a high voltage electrical system with the driving dynamics of a performance racing car. With its 887 PS, this car speeds up from 0 to 100 km/h in 2,6 s having a CO2 emission of only 70 g/km – even under the range of a small car. Porsche breaks the boundaries for style, performance and technology regarding hybrid drives. After a limited edition of 918 pieces Porsche 918 Spyders Porsche decided to continue the hybrid concept for future sports cars with the 919 Spyder.
The 918 Spyder is still a pioneer in the business of e-mobility, to show that an economic drive does not exclude the driving fun of a racing car.
For ViscoTec and especially for the trade mark preeflow it is a pleasure to be part of the production of the high-end hybrid cars by the German automobile manufacturer Porsche. The preeflow products can be found in many future oriented projects. In the fields of e-mobility, battery manufacturing or in the classical electronic industry, the dispensers are in continuous use.
Micro-Dosing in perfection!
preeflow® is a brand name powered by ViscoTec Pumpen- u. Dosiertechnik GmbH. ViscoTec primarily deals in systems required for conveying, dosing, applying, filling and emptying medium to high-viscosity fluids. The headquarters of the technological market leader is in Töging (upper Bavaria, near Munich). In addition, ViscoTec has subsidiaries in the USA, in China and in Singapore and employs about 120 people worldwide. Established in 2008, preeflow® ensures precise, purely volumetric dosing of liquids in the smallest of quantities. preeflow® products are appreciated worldwide, not to mention because of their unique quality - Made in Germany. An international distribution network offers professional service and support in all areas of preeflow® dosing systems. The various fields of application include, among others, automotive, electrical and electronics industry, medical technology, aerospace, renewable energies, electrical and hybrid technology and measurement and sensor technology. The complete preeflow® portfolio can be easily integrated due to standardized interfaces. Worldwide about 10,000 preeflow systems are working in semi- or fully-automated dosing applications - to the user's and customer's complete satisfaction.
Press contact:
Thomas Diringer,
Manager Business Unit Components & Devices
ViscoTec Pumpen- u. Dosiertechnik GmbH
Amperstraße 13, D-84513 Töging a. Inn
Phone +49 8631 9274-441
E-Mail: thomas.diringer@viscotec.de
www.preeflow.com
Elisabeth Lenz,
Leitung Marketing
ViscoTec Pumpen- u. Dosiertechnik GmbH
Amperstraße 13, D-84513 Töging a. Inn
Phone +49 8631 9274-447
E-Mail: elisabeth.lenz@viscotec.de
ViscoTec America, Inc.
1955 Vaughn Road Suite 209
Kennesaw GA 30144
Phone: 770-422-4281
Url: http://www.viscotec-america.com/
Contact:
Melanie Hintereder
Marketing
Email: melanie.hintereder@viscotec.de
More from Machinery & Machining Tools