Auto Components Manufacturer Purchases Series of Ipsen Furnaces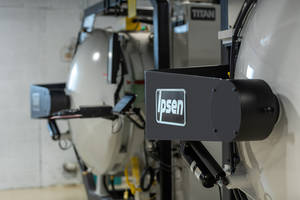 Cherry Valley, Illinois (April 30, 2020) – Ipsen is pleased to announce the receipt of an order for two TITAN® H6 2-bar vacuum furnaces this week from a rapidly emerging global automotive components manufacturer with locations in the United States and Asia.
"Despite general market conditions at the present time, we are seeing many forward-looking manufacturers continuing to invest in efficient, high performance systems for the future." Ipsen USA President and CEO Patrick McKenna said.
The customer awarded Ipsen this order as part of a series of eight furnaces – all provided by Ipsen – over the last two years.
Ipsen's TITAN® was the customer's preferred choice for this series due to the inherent process flexibility and ease of installation anywhere in the world, as well as the local regional support provided by Ipsen's sales and service teams in both the US and Asia.
Learn more about Ipsen's TITAN® product line here: https://www.ipsenusa.com/products/vacuum-furnaces/titan
About Ipsen
Ipsen USA designs and manufactures industrial vacuum and atmosphere heat-treating systems, supervisory controls systems and predictive maintenance software platforms for many industries, including Aerospace, Automotive, Commercial Heat Treating, Energy and Medical. With production locations in America, Europe and Asia, and representation in 34 countries, Ipsen is committed to providing 360° support for customers worldwide.
Contact:
Lauren Jones
Marketing Project Lead
Lauren.Jones@IpsenUSA.com
+1 815-332-2503
Contact This Company Download Spec Sheet
More from Thermal & Heating Equipment