Another Order for Major Pipeline Project in Siberia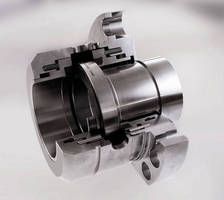 EagleBurgmann supplies seals and supply systems to three further ESPO pipeline pumping stations

Since 2006, the seal manufacturer EagleBurgmann has supplied more than 160 double and single high pressure seals, supply systems, and spare parts amounting to more than six million euros to the ESPO* pipeline by order of British and Russian pump manufacturers. In this project of superlatives, a 5,000 km long pipeline is being built in the east of Russia that will supply China, Japan, and Korea with Siberian oil. A large part of the 43 designated pumping stations will be equipped by EagleBurgmann - to date, 18 stations with 4 pumps each.

The company now received a further bulk order worth 2.1 million euros for three pumping stations. 27 EagleBurgmann high pressure seals, supply systems, and spare parts will be supplied and installed from January to May next year. The pumps and seals are subject to high requirements and loads due to environmental conditions and the crude oil to be conveyed. Extreme climatic and geographical conditions prevail in the area of operation. The 1.2 meter wide pipeline passes through areas prone to earthquakes and overcomes extreme differences in elevation. Furthermore, upon completion of the project the stations will be spaced approximately 150 km apart from each other. Consequently for this special case, exclusive use will be made of so-called "engineered" seals which have been constructed together with the planner, pump manufacturer, and system operator and which have previously proven to be well suitable for conveying media with corrosive and abrasive components. "The test runs allowed our customers to form their own opinions regarding our competence and the quality of the products. That was convincing," says Franz Schäfer, sales manager at EagleBurgmann.

EagleBurgmann has had comprehensive seal-related know-how, experience, and references in the oil & gas business for decades and offers seal systems that have proven to be suitable for high pressures, temperatures, and rotational speeds under extreme environmental conditions in this sector, such as in the ESPO pipeline.

* ESPO-Pipeline = East Siberia Pacific Ocean Pipeline

EagleBurgmann - Rely on Excellence: EagleBurgmann is among the internationally leading providers of industrial sealing technology. Its products are used in applications wherever safety, efficiency and reliability are essential considerations: for example in the oil & gas, refinery, chemical, energy, food processing, paper, water, marine, aerospace and mining industries. With their ideas, solutions and commitment, around 6,000 employees at over 70 subsidiaries ensure every day that customers throughout the world can rely on EagleBurgmann seals. The modular TotalSealCare® service reinforces the corporate group's commitment to its customers and offers tailored solutions for any situation.


More from Test & Measurement