Ameristar Fence Products Partners with Senstar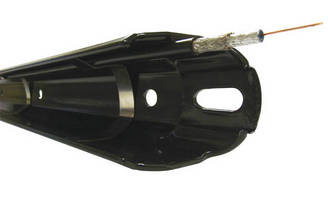 Tulsa, Oklahoma – Ameristar, the leader in architectural perimeter security fencing, announced the successful completion of a comprehensive testing of Impasse II® fence system integrated with, Senstar's FlexPS™ a perimeter intrusion detection system (PIDS).



The testing of the Impasse II integrated security platform with Senstar's fence mounted PIDS sensor, FlexPS was conducted by Ameristar Fence Products in Tulsa, Oklahoma, and demonstrated success in detecting a variety of forced entry attempts.



"Senstar is pleased to be working with Ameristar – the largest ornamental fence manufacturer in the world. With Ameristar's prominence in the manufacturing and sale of advanced fence products, the new integrated solution allows them to expand their offering," states Senstar Inc. President Jim Quick.



Ameristar Fence Products President Mark Meek states, "Senstar is a leader in perimeter security products and offers the largest portfolio of PIDS products and systems. We are proud to have a combined fence and PIDS solution that will affordably address the growing security needs of past and future customers."



About Impasse II and FlexPS:

What makes Impasse II superior to any other fence on the market is its bracketless design, heavier posts and redesigned rail which allows even easier integration of Senstar's FlexPS product. FlexPS™ is Senstar's newest fully digital fence sensor.



What makes Impasse II superior to any other fence on the market is its high security design elements; corrugated pales and industrial strength I-beams provide daunting features that help deter, while its bracketless design and redesigned rail allow even easier integration of Senstar's FlexPS product.



The synergy of this combined solution provides assured detection of any attempt to cut, climb or otherwise break through the fence while serving as a deterrent, critical delay and true site breach denial. Combining these technologies and integrating them with closed circuit video and other surveillance and monitoring devices makes the Ameristar/Senstar "smart fence" the preferred practical solution for both private and public operations. The market for this product includes critical infrastructure sites, airports, ports, utilities, oil and gas facilities, VIP residences, government sites, agencies, correctional facilities, commercial operations, military sites and more.



About Ameristar:

Ameristar Fence Products began over 30 years ago and has concentrated on enhancing the aesthetic appearance of modern fence products, promoting ease of installation, while increasing strength & durability. Pursuing this focus, Ameristar designed and built a new, environmentally friendly, high-production facility. This resulted in the creation of the highest quality residential, commercial, industrial and high security fences in today's market place.



Ameristar is America's only architectural metal fencing manufacturer who controls the manufacturing processes and all quality criteria from receipt of raw material to completion of finished product completely within its own facilities. This direct manufacturing throughput system, coupled with the fast pace of Ameristar's Speed of Business model, ensures a very competitive price point, while our superior structural design and premium coating systems guarantee a significantly lower long-term cost.



More from Transportation Industry Products