Alicat Adds Backlit Monochrome Display to Mass Flow and Pressure Instruments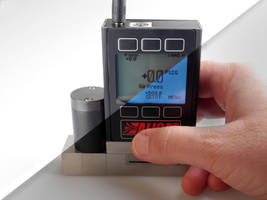 Improved readability in any lighting condition with low power consumption
Tucson, Arizona (January 24, 2017) – Alicat Scientific has added backlighting as a standard feature on monochrome LCD displays for its core range of mass flow meters, mass flow controllers and pressure controllers. The backlighting illuminates Alicat's full-information, menu-driven, multi-parameter LCD display screens for easy reading, regardless of lighting conditions.
Though reliable and dependable, with low power consumption needs, monochrome LCD screen crystals lack strong contrast, meaning these screens are best read in well-lit situations. With the new illuminated display, users can toggle the backlight on and off at the press of the button for easier reading and programming in darker environments.
The new feature now comes standard on most Alicat instruments with monochrome LCD displays. Illuminated Thin-film Transistor multi-color display and display-free instrument options remain available to suit customer preference.
To learn more about backlit monochrome display options, visit www.alicat.com, or call +1 520 290-6060.
Company Profile:
Part of the international Halma group, Alicat Scientific designs and manufactures mass flow devices used in medical and scientific instrumentation, as well as diverse industrial applications, for high-precision measurement of gas and liquid flows. Its all-digital product range includes mass and liquid flow meters and controllers; pressure gauges and controllers; portable flow meters; secondary calibration standards; software and accessories.
Issued by:
Alicat Scientific
7641 N. Business Park Drive
Tucson, AZ 85743 USA
Tel: +1 520.290.6060
Fax: +1 520.290.0109
Email: info@alicat.com
Website: www.alicat.com
More from Packaging Products & Equipment