AFLAS® Fluoroelastomer Grades Receive FDA Approval for Food Contact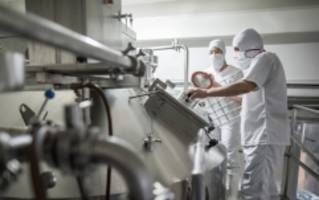 EXTON, Pa., July 22, 2019 — AGC Chemicals Americas, Inc. announces the U.S. Food and Drug Administration has approved three grades of AFLAS® fluoroelastomers for food contact. AFLAS 150P, 100S and 100H fluoroelastomer grades can now be utilized in equipment used in food processing applications. These AFLAS grades are ideal for components like seals, sanitary gaskets, O-rings, valve seats and roll covers that require FDA food contact compliance.
Less costly than FFKMs, AFLAS FEPM copolymers are clean, are resistant to abrasion, maintain their elasticity, and are able to withstand repeated use in high temperatures. Compared with FKMs, AFLAS grades are more resistant to caustics of cleaning and sterilization including steam, ozone, bases and strong acids. AFLAS grades resist the effects of sterilization processes and other applications that are too harsh for traditional sealing materials like silicone and EPDM.
The FDA granted Food Contact Notifications for AFLAS 150P, 100S and 100H fluoroelastomers and listed these grades in the Inventory of Effective Food Contact Notifications. These fluoroelastomers are copolymers of tetrafluoroethylene (TFE) and propylene (P) and are intended for repeat-use food contact applications and use in materials designed for FDA temperature conditions A-H and all food types. These grades comply with the provisions of the U.S. Code of Federal Regulations (CFR) Title 21, Section 177.2600, which identifies substances that can be safely used in rubber articles that come into contact with food. 
For more information about AFLAS Series fluoroelastomers, click here.
Find information about the FDA's Food Types & Conditions of Use for Food Contact Substances here.
About AGC Chemicals Americas Inc.
AGC Chemicals Americas is a wholly owned subsidiary of AGC Inc., a $13.6 billion multinational corporation and one of the world's largest manufacturers of glass, electronic displays, and chemical products. The company was formed in 2004 through the merging of sister companies Asahi Glass Fluoropolymers and AGA Chemicals. Headquartered in Exton, PA, including a state-of-the-art technology center, AGC Chemicals Americas maintains manufacturing operations in nearby Thorndale, PA., a satellite sales office in Sao Paulo, Brazil, and warehouses located throughout North America. www.agcchem.com
Media Contact
Lisa Goetz
Schubert b2b
610-269-2100 x244