Advantages of Over Molding for Plastic Components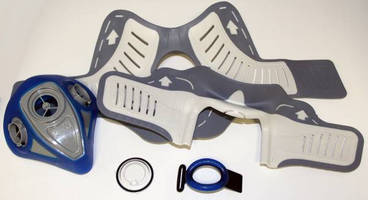 Injection molding has made plastics an integral part of everyday life around the world. Major industries like medical, consumer, safety and military applications have been modernized and streamlined thanks to the development of industrial plastics and the cutting edge technology of injection molding. This is also true with the process known as over molding. In fact over molding is present on many of the personal electronics we use everyday. They may not know what it is, they may not care, but the fact is people rely on the over molding process to make their work, school, hobbies - life in general - much easier.

What is Over Molding?

We all enjoy the lightweight, durability, and pleasing shape, look and feel of modern plastics. Especially when it comes to the numerous handheld items we have built our modern lives around. In fact many of them would not be so easy to hold on to at all if it weren't for over molding. The gripping areas of cell phones, car steering wheels, even your potato peeler are the result of the advancements in over molding. Basically it is the process of molding two different plastics, one on top of, or around, the other. This results in a single structure that's strong and rigid on the inside yet flexible, colorful, and easy to hold on the outside.

Benefits of Over Molding

Over molding allows manufacturers, and ultimately consumers, to choose from a greater number of styles and colors. The variety of textures also makes hand held items more comfortable and easy to use, ultimately providing more personalized products. We all like products that are pleasing to the eye, but over molding isn't just about aesthetics, it also contributes to safety by making appliances more resistant to electric shock and can be used to cover potentially harmful sharp corners and edges. Over molding can also increase the longevity of your devices and tools by helping to keep out dust, water, and vapor. It also makes for some very effective shock absorbency, which can help eliminate noise from vibrations.

What is the Over Molding Process?

Over molding has developed into a rather standard process in the field of injection molding. As with any manufacturing component, over molding must be expertly executed in order for the end product to be of any benefit to clients. No adhesives of any kind are used in the over molding process so precision is of utmost importance. Adhering pliable plastic to rigid plastic in a way that makes sure there are no gaps or compromised integrity is a skill. The mold must be meticulously designed and the molding process needs to be expertly executed. If the balance between the pieces is off to the slightest degree, the resulting product will become distorted or even fracture. The pieces must fit together to be presented as a unified single component free of gaps and stress.

It is truly amazing how far the craft of injection molding has come and the degree of skill and technology needed to execute the process of over molding. We live in a fast paced world where everyday people depend on their personal devices and expect the highest level of comfort and integrity from them. Over molding has helped us to get there. It's just one more reason to add to the list of why high quality, affordable injection molding is such an important facet of manufacturing.

Crescent Industries an injection molder that uses the over molding process to manufacture products for the medical, dental, safety, defense, aerospace, electronics/electrical and consumer industries. Please go to www.crescentind.com for more information on all injection molding processes performed at Crescent or call 1-800-.411-3844 for more information.


More from Controls & Controllers