Acustrip Annnounces the Availability of Shell ROTELLA®i Antifreeze Coolant Test Strips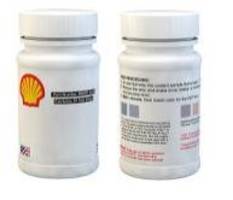 Jan 1, 2017 (Denville, NJ) Ron Schornstein, President and Founder of Acustrip today announced that Acustrip is offering the Shell ROTELLA® extended life coolant test strips.
The test strip helps determine when the Shell ROTELLA® Antifreeze OAT is lower than the minimum level required by the tested coolant and should be corrected with Shell ROTELLA® ELC Correction Fluid or drained and refilled with Shell ROTELLA® ELC / ELC NF to OEM requirements.
About Acustrip
Founded in 1987, Acustrip Company has a well-deserved reputation as the manufacturer and provider of the worlds best coolant test strips. Acustrip also manufactures diagnostic test strips for brake, power steering, water quality and Diesel Exhaust Fluid. Acustrip currently manufactures products for OEM distribution and has been approved by major auto and equipment manufacturers.
The Acustrip name is renowned worldwide for the quality dip and read diagnostics that provides convenience and accuracy for on site evaluation of fluids. Acustrip has become the choice solution for quick on site testing and the source of test strips for fleet managers, DIYers professional service providers, and major service centers and labs around the world.
Visit http://acustrip.com/cgi-bin/proddesc.cgi?s=480507 for more product information,
Contact
Ron Schornstein
+1 973.299.8237
ACUSTRIP Company, Inc.
124 E Main Street Suite 109B
Denville, NJ 07834
Contact This Company Download Spec Sheet
More from Packaging Products & Equipment