Acrylic Capstock adds weather resistance to polystyrene.
Press Release Summary: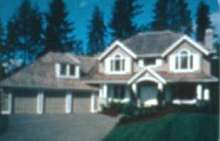 Solarkote® H resin enhances appearance of high impact polystyrene sheet (HIPS) via co-extrusion. Cap layer of 6 to 12 mil provides protection from ultraviolet light, without sacrificing impact performance of composite sheet. Co-extruded layer is inherently colorless, but may be readily colored. It maintains high visible light transmission, permitting wet appearance. Applications include tub/shower surrounds, building trim and shutters, and lawn and garden equipment.
---
Original Press Release:
Solarkote® H Acrylic Capstock Adds Weatherability to HIPS

Solarkote® H acrylic capstock resin from Atoglas imparts weatherability and enhanced appearance to high-impact polystyrene (HIPS) sheet via co-extrusion. A Solarkote cap acrylic layer over HIPS provides an excellent low cost alternative to ASA and capped ABS materials for certain less demanding applications. These applications typically include tub/shower surrounds, patio furniture, building trim and shutters, lawn and garden equipment, refrigerator liners, decorative panels and signs.

A thin Solarkote H acrylic cap layer provides protection from ultraviolet light for HIPS substrates without significantly sacrificing the impact performance of the composite sheet. A 6-to-12 mil Solarkote layer maintains maximum impact resistance and imparts long lasting appearance to a finished HIPS part. This thin cap layer offers optimum economics and performance and permits rework levels up to 30%.

Co-extruded Solarkote H acrylic cap layers are inherently colorless. The cap layer screens out UV while maintaining high visible light transmission, permitting a high-end "wet" appearance. Solarkote H capstock is readily colored. The transparency of Solarkote H acrylic resin permits full rendition of colorants for a richer, more vibrant appearance than is attainable with conventional cap and film materials.

The Solarkote line of products is marketed by Atoglas worldwide. For more information on Solarkote H acrylic resin, contact Don Hone, market development manager, Atoglas of ATOFINA Chemicals, Inc., 2000 Market Street, Philadelphia, PA 19103. Phone 215-419-7148.

About Atoglas

Atoglas is a global business that manufactures and markets polymer resin and sheet products worldwide. In North, South, and Central America, these are sold as Plexiglas® acrylic molding and extrusion resins and Plexiglas acrylic sheet. Atoglas also markets Solarkote® acrylic capstock resins, Tuffak® polycarbonate sheet and Implex® impact acrylic sheet. In Europe, acrylic resins are sold under the Oroglas® trade name and
acrylic sheet under Altuglas®. In Asia Pacific, acrylic resins are marketed as Oroglas® and acrylic sheet as Goldglas®.

www.atoglas.com

www.solarkote.com

www.plexiglas.com

About ATOFINA Chemicals

ATOFINA Chemicals, Inc. produces high-performance chemicals and polymers. Headquartered in Philadelphia, ATOFINA Chemicals employs 3,000 people, and reported sales in 2001 of $1.4 billion. ATOFINA Chemicals is part of ATOFINA, the world's 5th largest chemical company with 72,000 employees and sales in 2001 of $17.5 billion (EUR19.6 billion). ATOFINA is the chemical branch of TotalFinaElf (NYSE:TOT), the world's 4th largest oil and gas company with 123,000 employees and sales in 2001 of $94 billion (EUR105 billion).

www.AtofinaChemicals.com

Plexiglas, Tuffak, Implex, Oroglas, Altuglas, and Goldglas are registered trademarks, and Atoglas is a trademark, belonging to Atofina. Solarkote is a registered trademark of ATOFINA Chemicals, Inc.
More from Chemicals & Gases