Accsense Monitoring Systems for All Applications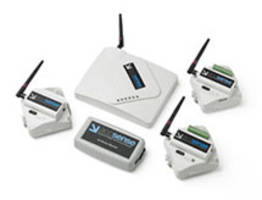 At Accsense Inc. we manufacture and distribute a wide range of data logging and monitoring systems used in manufacturing, research, environmental monitoring, and healthcare applications. Our standalone and wireless products can monitor and alarm many different measurement values including temperature/humidity, current/voltage, and power/energy.
Accsense data loggers also monitor several other parameters including Digital, Pressure, Pulse, Strain, and more.
Accsense: Comprehensive Monitoring
In this rapidly-emerging industry, the Accsense name represents quality construction, fair pricing and knowledgeable support. Our staff has over 100 years of total experience with different types of test and measurement equipment. Together we help our customers get started on their projects ASAP, offering free post-sales technical support for all our products!
The Accsense brand comprises several product lines, each giving you flexibility of connection and communication at a cost-effective price:
.Accsense VersaLog-Compact, Multi-Channel Dataloggers
Accsense Electrocorder-AC and DC Current/Voltage and Power/Energy Recorders
Accsense Monitoring-Cloud-Based Continuous Monitoring/Alarming Systems
Accsense VeraLog
Our Accsense VersaLog series of monitoring and alarming devices provide your project with highly accurate data capture and several connection options. With most models recording on 7-8 channels, Accsense VersaLog monitors several common measurement values including temperature, humidity, current/voltage, strain, and also offers connection with thermistors for extreme accuracy.
Accsense VersaLog data loggers also support USB, Serial port and Ethernet connections for local and remote access and store readings on a 4MB flash memory. Download, plot and analyze your data with the feature-filled SiteView software.
Accsense Electrocorder
Accsense Electrocorder data loggers are electrical logging devices monitoring power/energy, current/voltage, power quality and more. These products perform ongoing datalogging to identify issues with supply and equipment; to calculate and prove the value of future energy savings; and as low-cost investments for long-term energy savings.
Electrocorder constantly samples every cycle multiple times (recording the Min, Max and Average) over the set period. Additionally, specialized Electrosoft software is included free with every unit to assist with data interpretation, enabling users to define the voltage to plot power and energy, then simply upload their recorded data via USB to a PC for analysis.
Accsense Monitoring
Do you need reliable temperature monitoring and alarming for a medical fridge, freezer or incubator' Accsense Monitoring is the choice of the world's most prestigious hospitals and clinics, including the Cleveland Clinic, Cedars-Sinai Medical Center, Boston Children's Hospital, Massachusetts General Hospital, Stanford Hospital & Clinics, and many more. All Accsense wired and wireless products are fully compliant with the requirements of The Joint Commission and CDC guidelines.
Accsense also provides reliable cloud-based monitoring in real time backed up by phone, text, pager and email messaging to up to 20 designees the moment that vaccines go out of specification.
Our best-selling Accsense A2-05 Ethernet Temperature Data Logger is designed for cost-effective temperature measurement and alarm in medical refrigerators, freezers, cryogenic storage and incubators. We also provide other models of Accsense data loggers which monitor additional values including humidity, digital, pressure, and more.
About Us
Headquartered in Chesterland, Ohio about 20 miles east of Cleveland, Accsense Inc. is privately owned by Managing Partner Laszlo Zala, Sales VP Peter Martin, and Engineering Manager Terry Nagy. Our mission is to provide simple, reliable data logging and monitoring equipment.
Accsense products record data used for troubleshooting and analyzing industrial equipment and process issues, for QC and product development, for regulatory compliance and manufacturing documentation, for real-time monitoring of refrigerators/freezers/storage areas, and to identify power issues and energy savings. We sell directly to end users and also maintain a network of resellers and system integrators.
In addition to our data logging and monitoring equipment, we also provide value-added services including pre-sales consultation, system configuration, and calibration/repair services. Our products are distributed through a network of vertical market-oriented resellers with broad experience in the industries they serve.
Some of our customers include:
 Cleveland Clinic - Cleveland, OH
 Cedars-Sinai Medical Center - Los Angeles, CA
 Boston Children's Hospital - Boston, MA
 Massachusetts General Hospital - Boston, MA
 Stanford Hospital & Clinics - Stanford, CA
 NASA Kennedy Space Center
 Huston Engineering
 New York Racing Association of Saratoga
--and many more.
For more information on Accsense products, or to find the ideal solution for your application-specific needs, contact a CAS Data Logger Applications Specialist at (800) 956-4437 or visit our website at www.DataLoggerInc.com.
CAS Dataloggers
8437 Mayfield Rd.
Chesterland OH 44026
phone: 440-729-2570
Stew Thompson
Marketing Specialist
More from Construction Equipment and Supplies