Accelerometers and Compass Modules facilitate navigation.
Press Release Summary: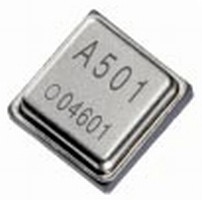 Featuring 5.5 x 5.5 by 1.5 mm combined one-chip design, AMI 501 G2 motion sensor detects geomagnetism and gravity. AMI 201 and 302 are 2- and 3-axis electronic compass modules, respectively, that measure 3.1 x 3.4 x 0.8 mm and 3.15 x 4.0 x 1.45 mm. With its own embedded microcomputers, AMI 601 3-axis magnetic sensor and 3-axis acceleration sensor aids in measuring 3D attitude in all directions. All models are supplied with 3 Vdc power.
---
Original Press Release:

New Accelerometers and Electronic Compass Modules from Servoflo Corporation



Servoflo Corporation of Lexington, Massachusetts is pleased to announce a new line of accelerometers and electronic compass modules made by Aichi Micro Intelligent Corporation of Japan (AMI). The new AMI line consists of 4 different models: AMI 201, AMI 302, AMI 501, and AMI 601. All units are supplied with 3VDC power, making them ideal for battery and low power applications.

The AMI 201 & AMI 302 are electronic compass modules with the AMI 201 sensing 2 axes while the AMI302 sensing 3 axes. The AMI 201 measures 3.1 x 3.4 x 0.8 mm while the AMI 302 measures 3.15 x 4.0 x 1.45 mm. These sensors are ideal for consumer and industrial applications.

The AMI 501 is a G2 motion sensor detecting both geomagnetism and gravity. A combined one-chip design creates excellent performance in a small size of 5.5 x 5.5 by 1.5 mm. Users can analyze the attitude and speed to determine acceleration, translational speed, and rotational speed.

The AMI 601 is both a 3-axis magnetic sensor as well as a 3-axis acceleration sensor. With its own embedded microcomputers, users gain increased accuracy and processing speed in measuring 3D attitude in all directions. A temperature sensor is also included, enabling stable operation from -20°C to 80°C. Additionally, a 12 bit A/D converter and onboard RAM/ROM memory creates a universal platform for application developers.

Applications for the AMI sensors include motion-sensing games where the graphical image changes with the controller movements; control of operating attitudes in automobiles, robots, bikes and unmanned vehicles and aircraft; and navigation functions by combining the sensors with a GPS function.

Sold exclusively in the United States and Canada by Servoflo Corporation, the 2500 piece price for the AMI line is $8.67 for the AMI 201, $12.87 each for the AMI 302, $16.41 each for the AMI 501, and $18.59 each for the AMI 601. Please visit servoflo.com/ami_acceleration_sensors/ami_products.htm for detailed specifications.

More from Sensors, Monitors & Transducers