Abrisa Technologies' Large Inventory of SCHOTT Borofloat® Glass is Ready to Go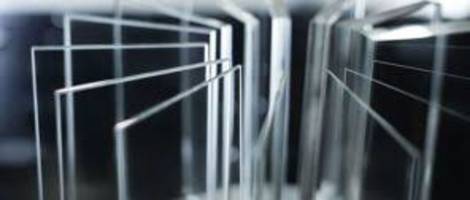 May 25, 2020 – Santa Paula, CA - Abrisa Technologies, a US based company, maintains a large in-stock inventory of Borofloat® borosilicate glass in sheet sizes of up to 90" x 67" and thicknesses from 0.7mm to 25.4 mm ready to custom fabricate and coat.
Known for its outstanding thermal resistance, exceptionally high transparency with excellent flatness and wavefront, superior mechanical strength, and high chemical durability, Borofloat® is the economical material for challenging use environments.
Abrisa Technologies' customers have come to rely upon Borofloat® for its key benefits:
Optical Properties - High transparency in the visible and near IR & UV range of wavelengths, low fluorescence, outstanding visual quality, and optical clarity
Thermal Properties – Very good temperature stability and excellent resistance to thermal shock
Mechanical Properties – Low weight, strong resistance to abrasion and scratches, and high elasticity
Chemical Properties - High electrostatic resistance and excellent resistance to acids and alkalis
According to Susan Hirst, Product Development & Procurement Manager for Abrisa Technologies, "As a long standing official Borofloat® Distributor, Abrisa Technologies maintains a large inventory of Borofloat glass for custom optical component fabrication and coating. Typical applications include high temperature windows for lighting, viewports, filters and mirrors (hot, cold, dielectric), sensor and scanner windows, MEMS, and other applications in the automotive, avionics and defense, medical and semiconductor industry." Susan further states, "Due to Borofloat's unique material structure and purity, it offers excellent light transmission in the visible wavelength range and its' high transparency in the near IR and UV range makes it ideal for high precision components in the optics, photonics and opto-electronics markets."
Abrisa Technologies is a recognized, US based, global supplier of high quality, fabricated glass components, optical thin film coatings, and custom glass solutions for diverse industries such as microelectronics and displays, semiconductor, military, automotive, aerospace, biomedical, telecom and scientific R&D. We provide custom flat glass and coating products for applications such as: flat panel display, touch and gesture recognition, imaging and surveillance, entertainment, lighting, advanced instrumentation, and photonics.
Media Contact: Lori Appel
(805) 312-5873
More from Materials